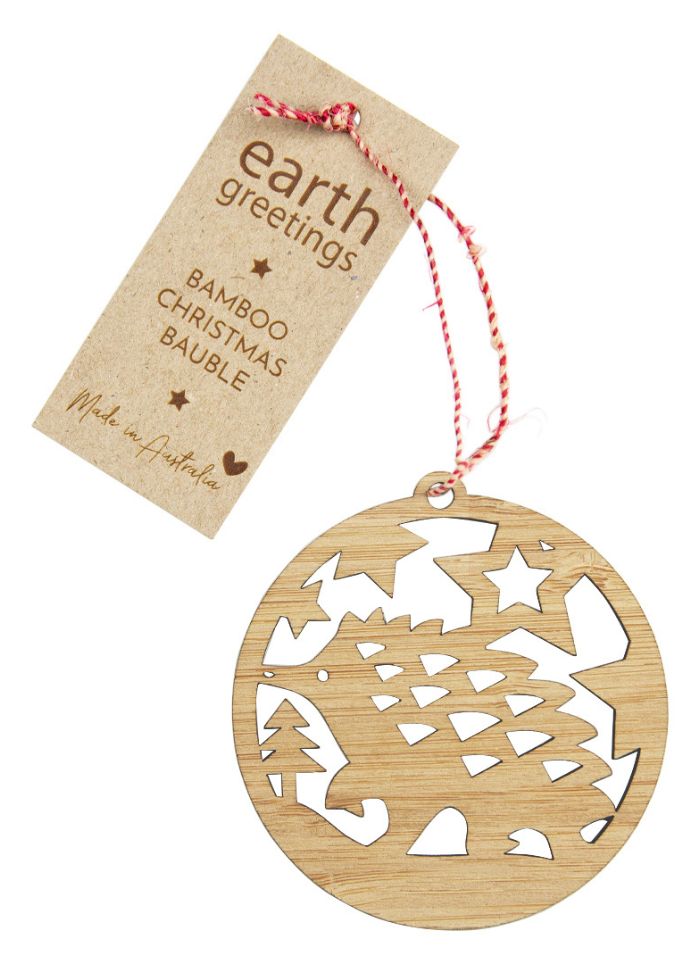 Bamboo Bauble - Starry Echidna
A natural, Earth friendly hanging decoration for your Christmas tree or home! These cute Australian fauna decorations are laser cut in South Australia from sustainable bamboo. and come with hemp twine ties for hanging.  100% Carbon neutral. Produced by Earth Greetings

Each decoration measures approximately 8cm in diameter.
Kindness to our Planet
We love bamboo, because it's incredibly fast growing, and absorbs carbon at up to 6 fold the rate of trees grown in plantation form. Additionally, because this is a natural product, it's biodegradable (home compostable), should you ever wish to part with your decoration! The bamboo has been sourced from a managed plantation in China (which is the main source of bamboo as a raw material) and no water or pesticides are used to grow it. The carbon emissions from transportation of the material from China to Australia and the production of the decoration are offset through Earth Greetings' Carbon Neutral certification, making this a carbon neutral product.