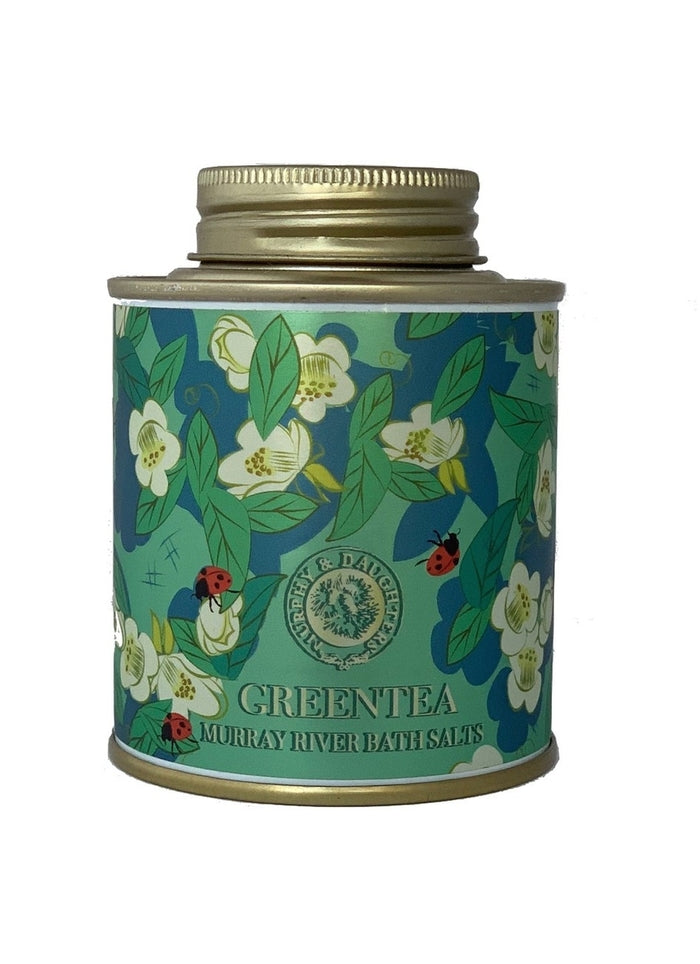 Murphy & Daughters Bath Salts - Green Tea
Murphy & Daughters Bath Salts contain a therapeutic blend of naturally pink Australian salt and fragrance for an uplifting and indulgent bathing experience.
The sun dried salt is sourced from the Murray Darling basin. it contains trace minerals of beta carotene, potassium, iodine and magnesium that can help to gently detoxify skin and boost circulation when used as a scrub, as well as remove dead flaky skin - leaving behind a glowing complexion. This mineral rich salt is hailed for its muscle-soothing properties, and is perfect for a post work out soak as well as enhancing sleep and mood.
Made in Australia

Contents - 285 ml (10 oz)

Ingredients - Murray River Salt, Epsom Salts, Parfum

Tin size - 95mm H x 73cm diameter

Tin design - Hokum Australia