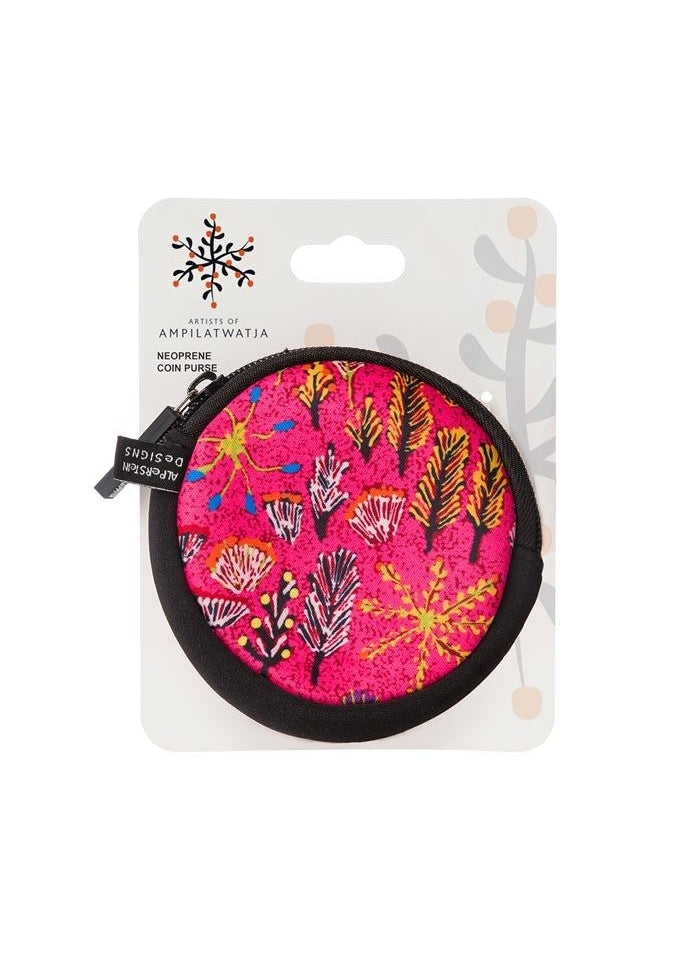 Coin Purse - Betty Morton
Neoprene coin purse, approx 11cm diameter, with zip closure.  A great way to store your coins but you can also use it for all sorts of things like cables or cards.  

The Artist / Design -
Based on artwork by Betty Morton of Artists of Ampilatwatja
 Royalties from the sale of these products directly benefit the artist and their community.