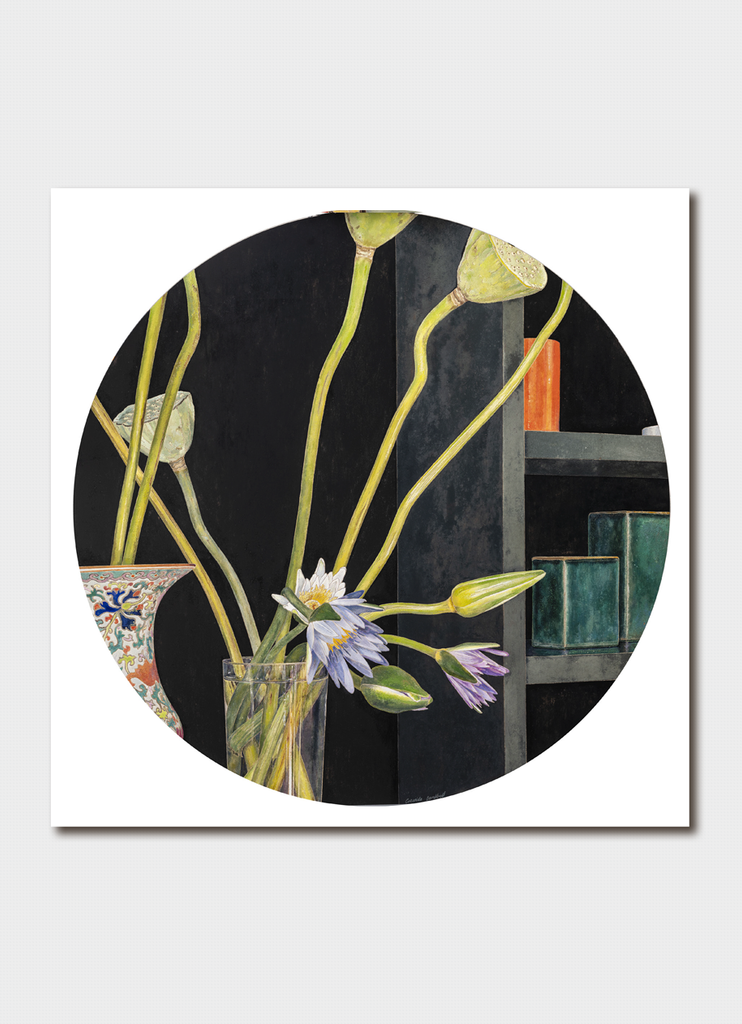 Cressida Campbell art card - Lotus and Waterlilies
Large Tondo format art card, 160 x 160mm (blank inside).
The Artist -
Cressida Campbell  is among Australia's most significant contemporary artists working with painting and printmaking. Directly inspired by her surroundings, for over 40 years the Gadigal/Sydney-based artist has transformed commonplace experiences from her life into single edition prints and painted woodblocks.