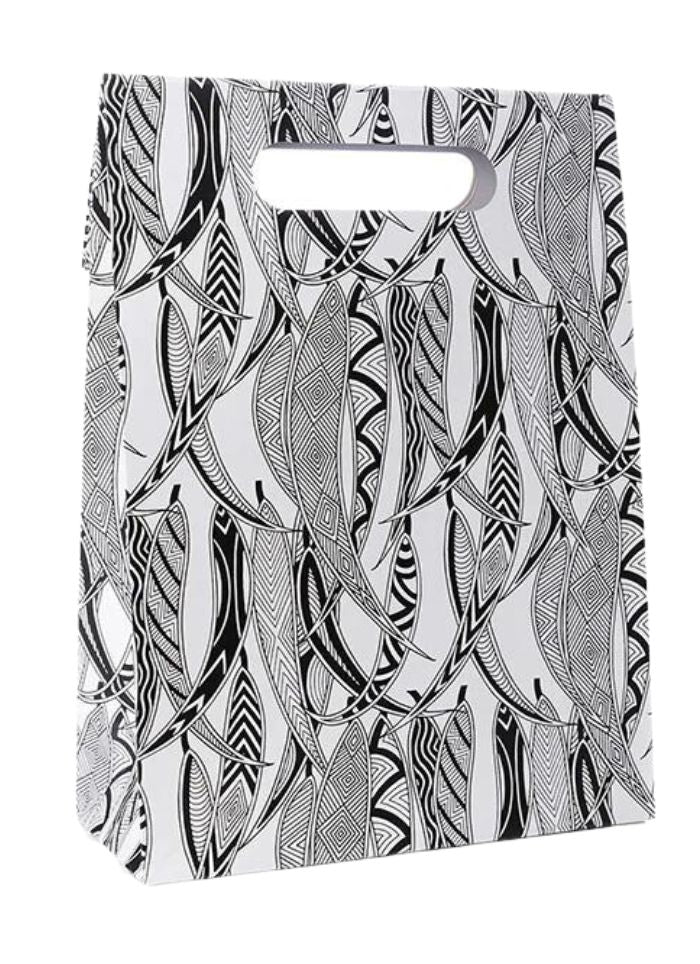 Dancing Wombat Paper Gift Bag
Dress up your gifts with these attractive Aboriginal Art medium size gift bags. Gift bags are a simple yet stylish alternative to wrapping paper with the added benefit of being reusable.  Designed in Melbourne by Alperstein Designs, featuring licenced artwork by Victorian Aboriginal artist, Mick Harding - Ngarga Warendj (Dancing Wombat).
Royalties from this product directly benefit the artist 

Bag size is  21cm wide x 29cm high x 9cm wide (folded). 


Mick Harding belongs to the Yowung-Illam-Baluk and Nattarak Baluk clans of the Taungwurrung people - a tribe of the Kulin nation. Mick was born in Melbourne. Mick draws inspiration from the compelling legends of his people and weaves the images of those legends into each of his original artworks, which reflect the unique symbols and artifacts of South East Australia.

Each of the artworks Mick creates, is linked to a legend and challenges the viewer to understand their place in the story.