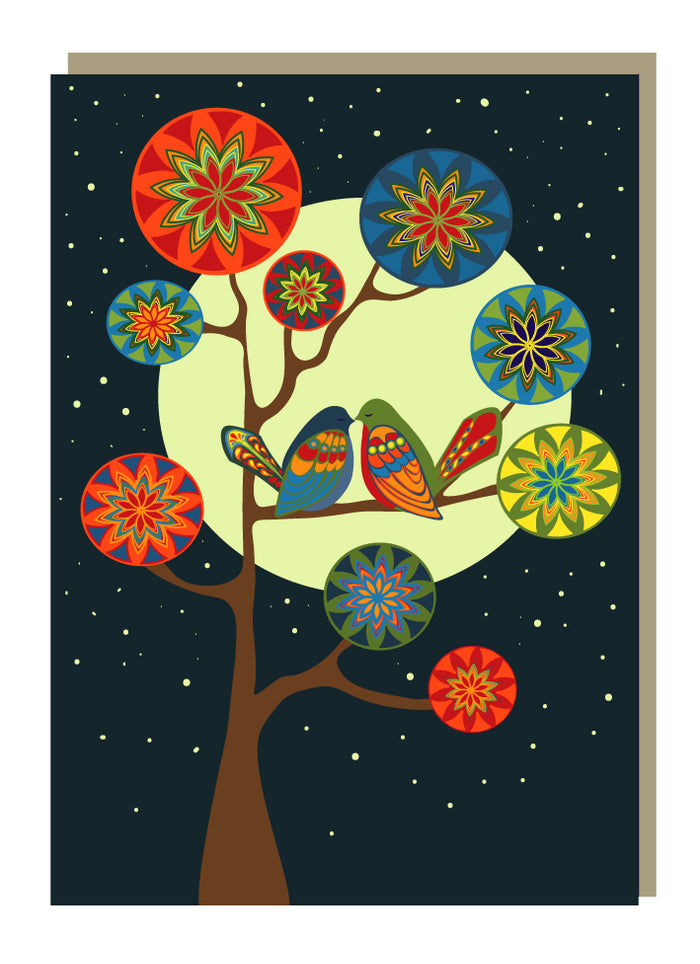 Emma Miszalski - Lunar Lovebirds
Large art card, 114 x 162mm (blank inside). Printed on 100% post-consumer recycled paper by a leading environmentally sustainable printing company, Shepson Printing, based in Sydney, which uses the most eco friendly printing processes available.
The Artist -
Emma Miszalski is the creative force behind Pip and Pod Designs. She is an artist, graphic designer and editor based in Sydney's inner west. A lover of books and birds, her passion for the natural world is reflected in her diverse and whimsical designs. 
Lovebirds have long been a symbol of love and devotion dating back to the Middle Ages when it was thought that all birds chose their mates on St Valentines day.
These lovebirds under the moon and stars are a perfect gift for your very own lovebird.
.