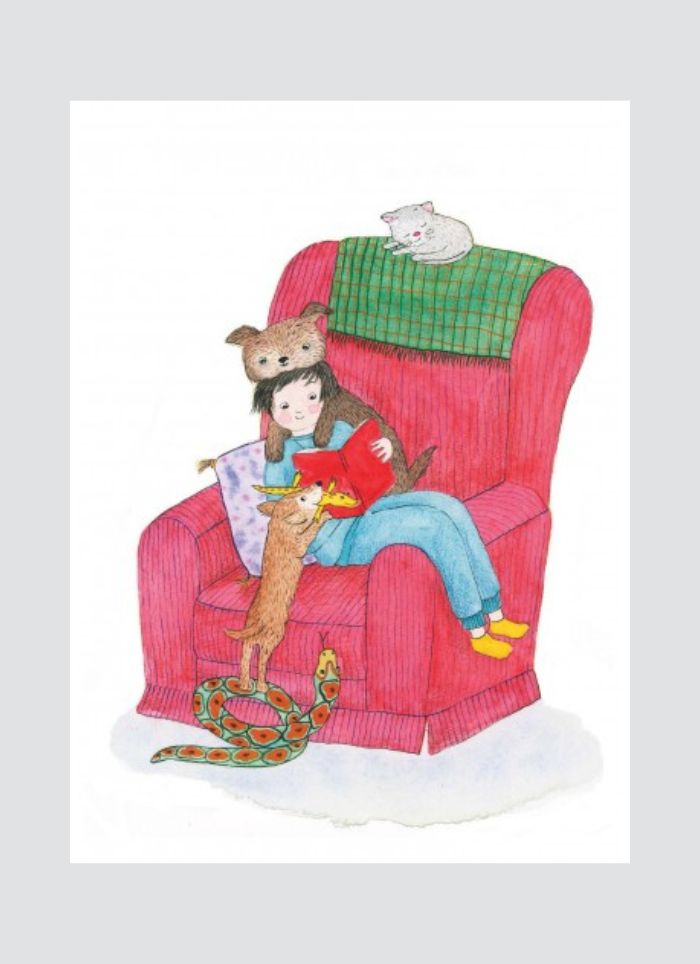 Gabrielle Wang card - Armchair
Large card, 125 x 175mm, blank inside, comes with white envelope. Printed in Melbourne on FSC stock by the Nuovo Group, specialists in printing cards featuring work by Australian and international illustrators.
The artist -
Gabrielle Wang is an award winning children's author and illustrator living in Melbourne. She draws inspiration from her imagination, memories and the world around her as well as Chinese mythology and philosophy. Gabrielle has been named the Australian Children's Laureate for 2022-23.