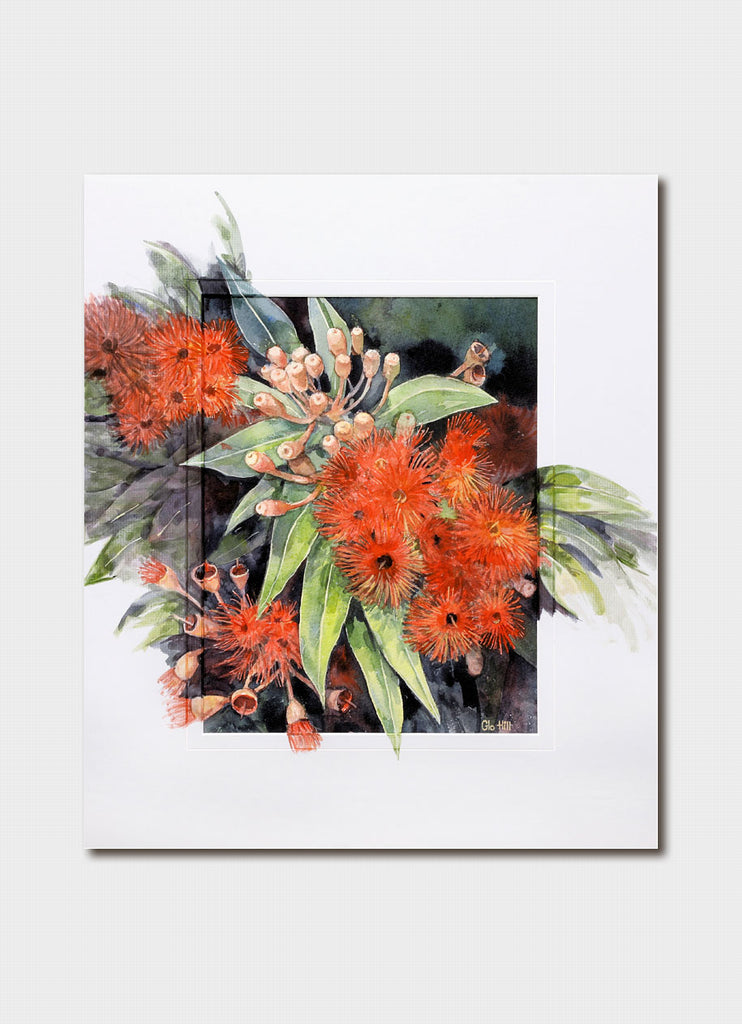 Glo Hill art card - Red Gum Blossom
Large art card, 128 x 155mm, blank inside.
The Artist -
Born in Sydney, Glo Hill decided as a child that she would be an Artist. Colouring in and drawing were to occupy her until she started her studies at the National Art School at East Sydney for 4 years. A professional artist since 1985, her works depict a variety of subjects from Australian fauna, underwater themes, landscapes, portraits, figurative work, birds and animals. "Water colour can be unpredictable and can surprise you with some wonderful effects which are called serendipity". Her extraordinary stunning paintings have won her over 80 awards.