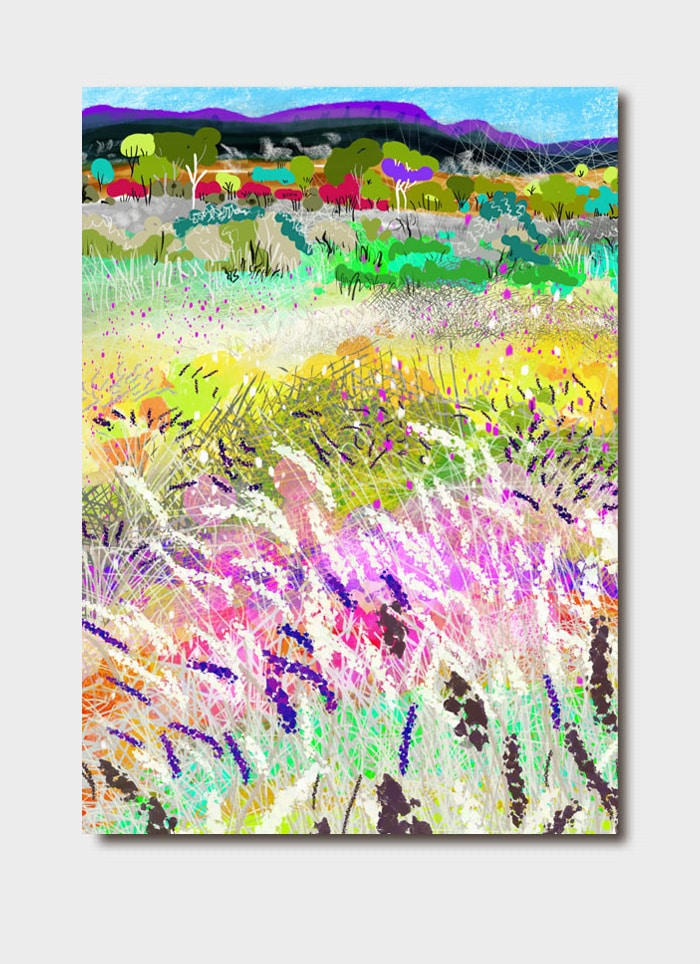 Jill Fitzgerald (Ovathehill.by.jill) - The Alice Collection No 1
Large card, 127 x 177mm, blank inside.
The art -
Jill Fitzgerald is a digital artist who works under the name Ovathehill.by.jill. Her work is inspired from combinations of shapes, patterns and textures found in Australian landscapes and the brushes and colour palettes that the digital studio provides. Her works are intended to depict environments that evoke visual pleasure and warm inner feelings and connections.
These images were all inspired by a trip to Central Australia.