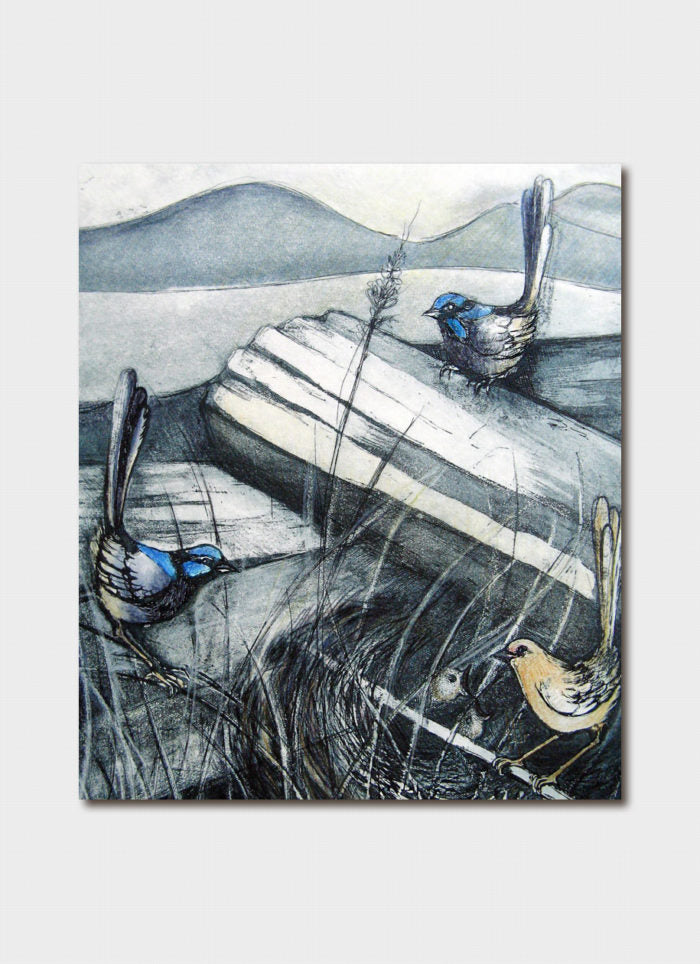 Jo Hollier - Blue Wrens in the Woodpile
Large art card 128 x 155mm, blank inside.
The Artist
Jo Hollier is a dedicated full time artist  based in Canberra, ACT Australia, with her studio located at the rural haven of Strathnairn Arts Association on the edge of the city. Jo is a prominent figure in supporting ACT and Australian arts and teaches drawing, painting, etching and printmaking.