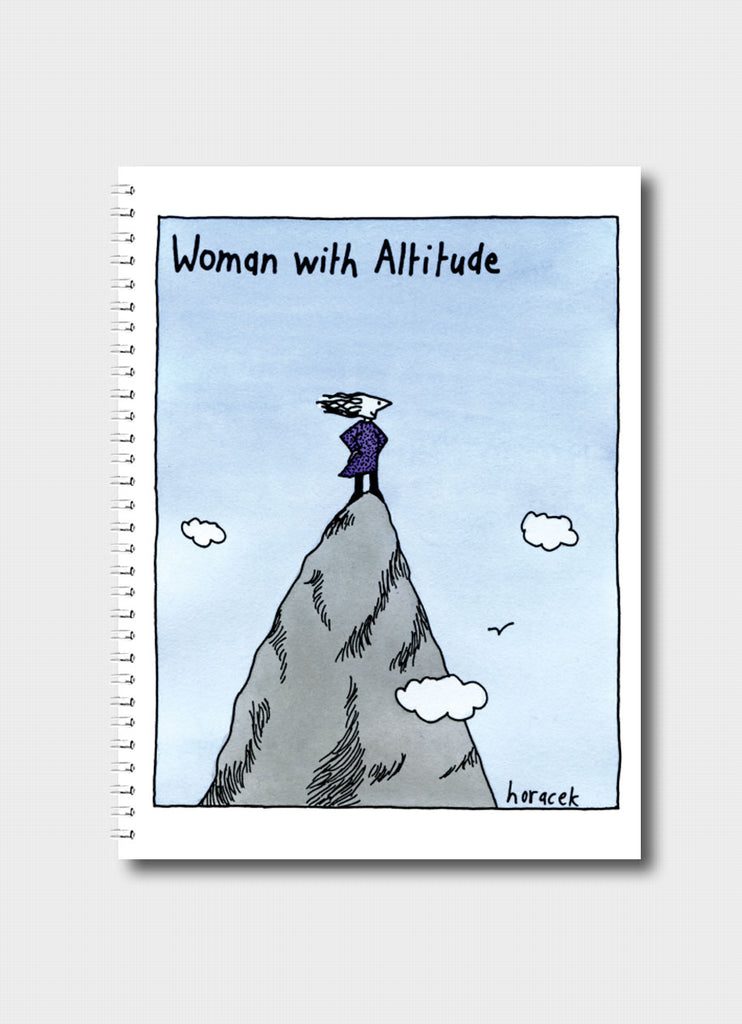 Judy Horacek Medium Notebook - Woman With Altitude
Medium size spiral bound notebook 235 x 170mm. These Spiral Bound Journals are made in Australia using unlined 200 gsm art paper and come cello wrapped. The art paper is fountain pen proof.
The Artist 
Judy Horacek is a well known and prolific Australian cartoonist, artist, writer and children's book creator. She has been widely published  both in Australia and overseas. Her cartoons are found on fridges and toilet doors throughout the world and her work has appeared  in The  Age, The Australian, The Canberra Times and in numerous magazines, journals and books. Nine collections of her cartoons  have been  published since 1992, and in July 2017 her latest collection, Random Life, was released.