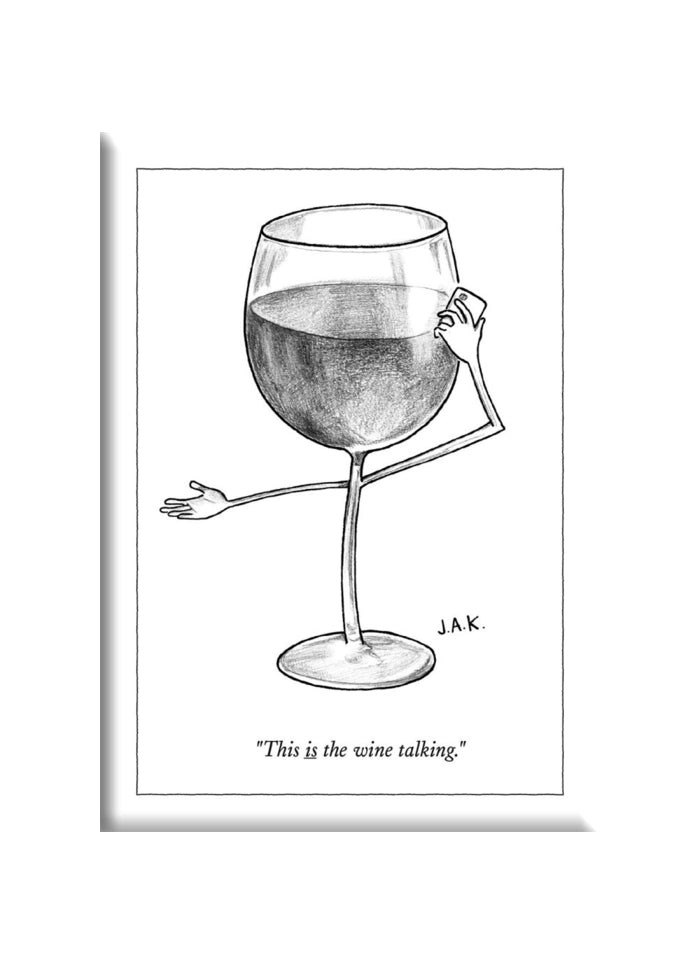 New Yorker Magnet - This is the Wine Talking
These handsome fridge magnets feature the cartoons and covers of
The New Yorker magazine. Whether whimsical, provocative, serene or laugh-out-loud funny they are always the talk of the town.

Cartoon by Jason Adam Katzenstein, caption reads - "This is the wine talking"

Size 89 x 64mm
Hard magnet
Cellophane wrapped