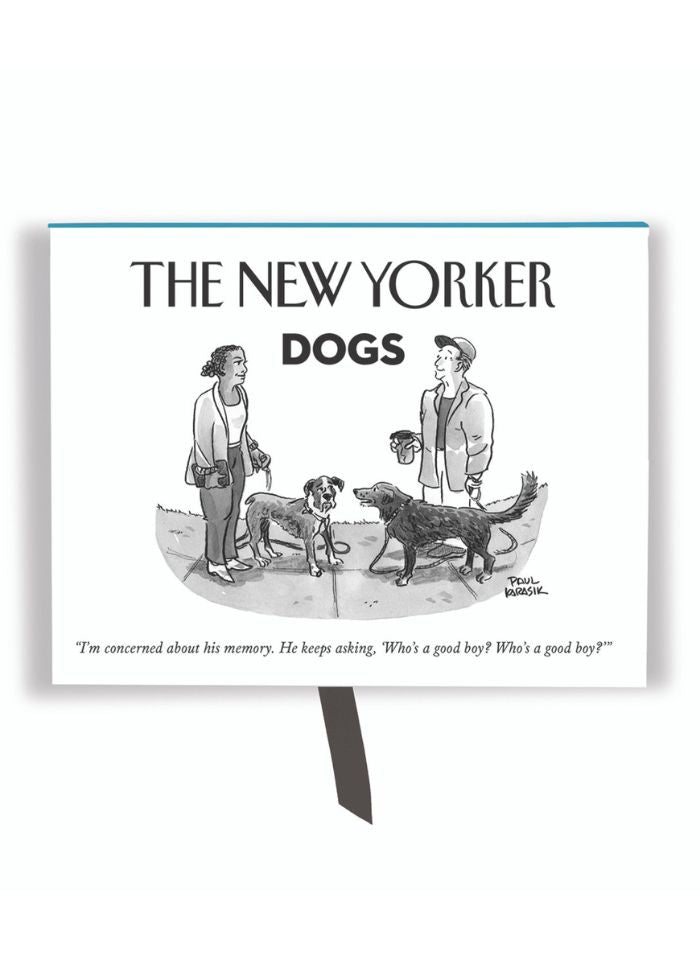 New Yorker Boxed Notecard Set - Dogs
The elegant, minimalistic design sense of our New Yorker Dogs Boxed Notes is the perfect counterpoint to the goofy cartoon canines that grace the note cards within. Sophisticated, but far from staid, your friends and loved ones are sure to be delighted when these lovable dogs deliver your missives to their mailboxes.

Each box contains 20 of The New Yorker's best-selling dog themed cartoon cards with tastefully matching envelopes. There are four cards each of five different designs. Cards measure 146x108mm and they are blank inside so they can be used for many different occasions. Presented in a handsomely constructed hinged box with a satin ribbon tassel insert.
Captions on the five different cards read -
"I'm concerned about his memory. He keeps asking 'Who's a good boy? 'Who's a good boy?"
"Grrr is not a word"
"Howard, I think the dog wants to go out"
"I bark at everything. Can't go wrong that way"
"It's the naps you don't take that you regret the most"