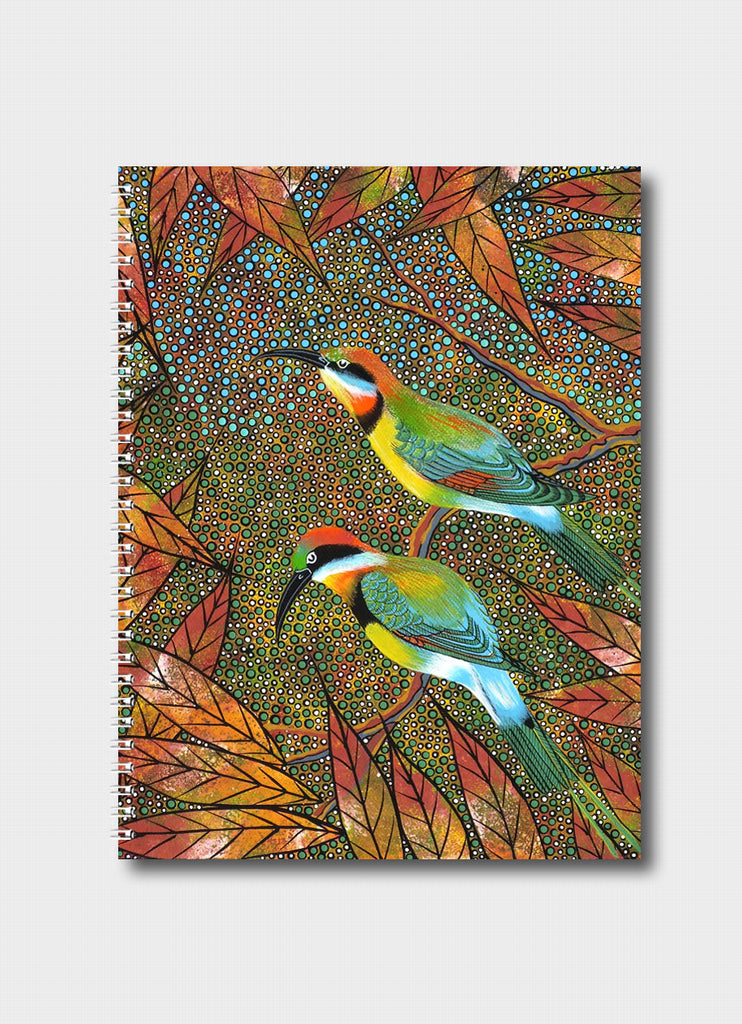 Oral James Roberts Medium Notebook - Rainbow Bee Eaters
Medium size spiral bound notebook 235 x 170mm. These Spiral Bound Journals are made in Australia using unlined 200 gsm art paper and come cello wrapped. The art paper is fountain pen proof.
The Artist 
Oral James Roberts (born 1960) is an indigenous Australian artist who lives in the Northern Rivers region of New South Wales. Oral is third generation Widjabal (Lismore) clan and his works reflect his close connection to the Bundjalung land and culture. His paintings express this strong connection to Spirit and the bush, scrubs where many of the bird species and animals he paints are native. His outstanding work continually evolves.