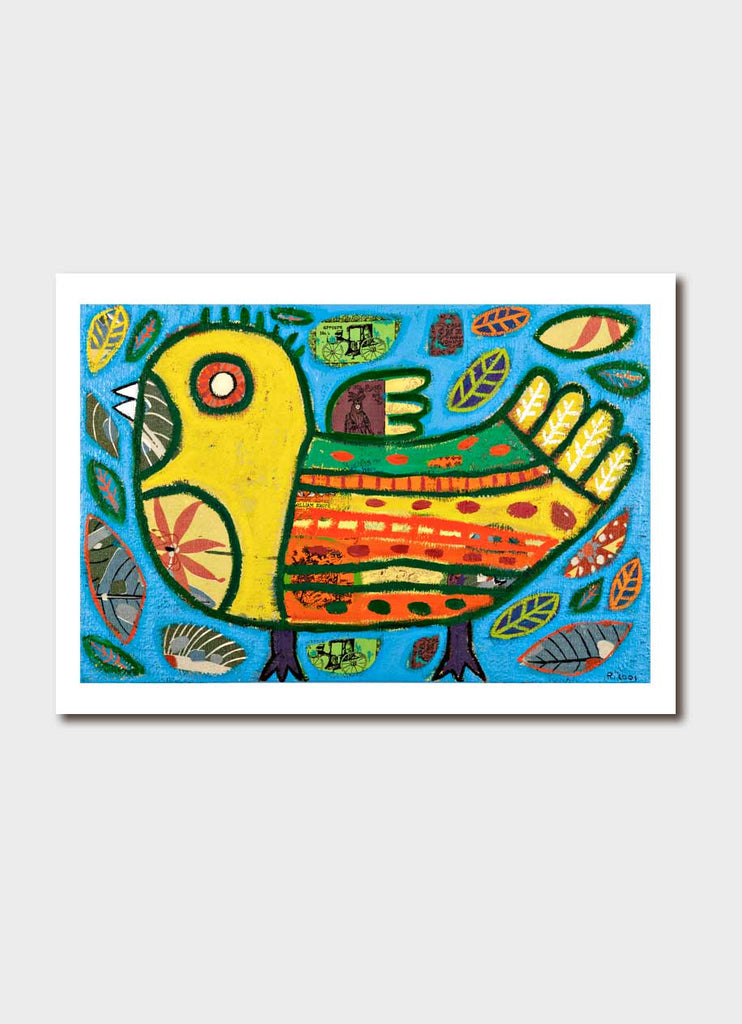 Rebecca Cool # 2350A
Large art card 120 x 170mm, blank inside.
The Artist -
Rebecca Cool is a West Australian artist whose work is highly creative and colourful. An artist from an early age Rebecca's work continues to provide colour and happiness to the viewer. Working with retro fabrics Rebecca creates images of families, animals and gardens - elements which surround Rebecca in her everyday life.