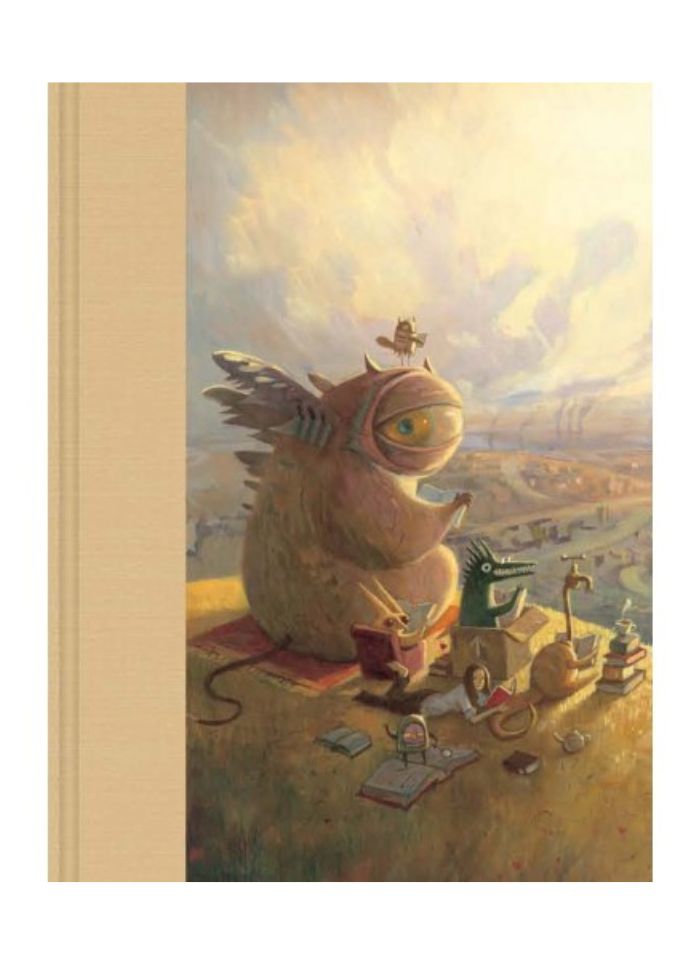 Shaun Tan blank Journal - Tuesday Afternoon Reading Group
Luxury A5 blank journal featuring artwork by renowned Australian artist, author and illustrator Shaun Tan.  Size - 155 x 210mm.  Contains 128 blank pages - ideal for notes, a travel journal or sketches. Made using FSC certified materials.  Matt laminated cover with cloth spine and ribbon page marker. Made in Australia by the Nuovo Group.
The artist -
Shaun Tan grew up in Perth and works as an artist, writer and film-maker in Melbourne. He is best known for illustrated books that deal with social and historical subjects through dream-like imagery, widely translated throughout the world and enjoyed by readers of all ages. Shaun has also worked as a theatre designer, a film concept artist and won an Academy Award for the short animated film The Lost Thing. In 2011 he received the prestigious Astrid Lindgren Memorial Award in Sweden, in recognition of his services to literature for young people. He was also awarded the Kate Greenaway Medal in the UK.