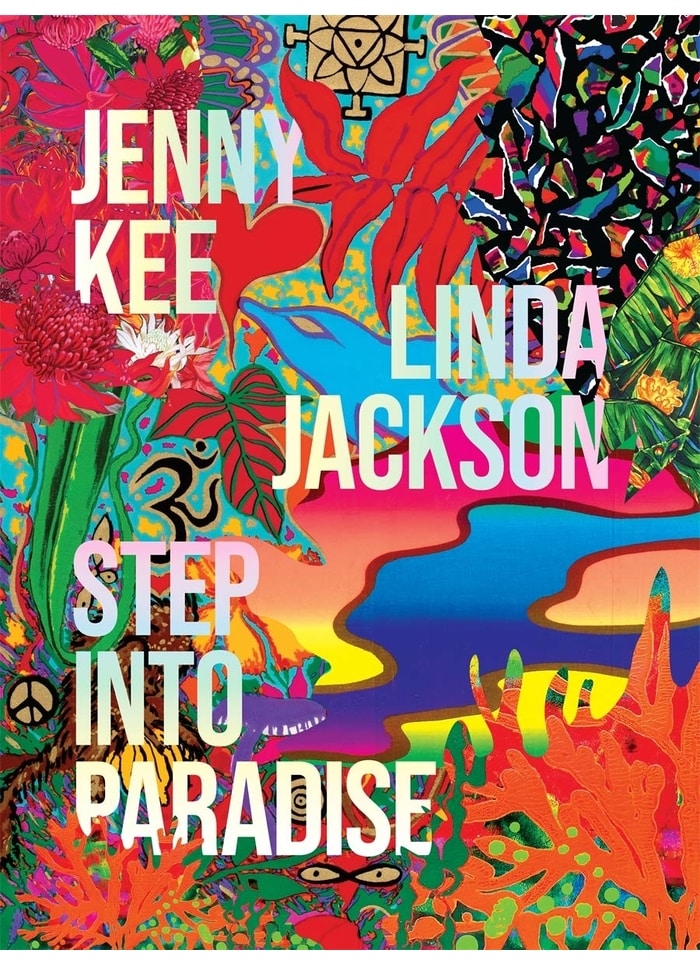 STEP INTO PARADISE, JENNY KEE AND LINDA JACKSON by Georgina Safe (HB)
Step into Paradise explores the compelling stories and creative practice of iconic designers Jenny Kee and Linda Jackson, whose pioneering style created a bold and unashamedly Australian fashion identity.

Developed in close collaboration with Jenny and Linda, this first in-depth survey captures the dynamic energy of their partnership and draws on over four decades of their work and archives, including more than 150 garments, textiles, photographs and artworks.

The book's vivid photography brings to life their exuberant designs, inspired by the colour and culture of Australia from flora and fauna to bush, reef and rainforest. The images sit alongside first-person pieces from Jenny and Linda, and contributions from key people who have known and collaborated with the designers. Step into Paradise celebrates the designers' rainbow revolution that swept Australia off its feet and continues to enthral decades later.

About the Authors

Acclaimed artists and designers Jenny Kee AO and Linda Jackson AO are pioneers of Australian style. Their vibrant art and design reflects their passion for the unique and precious Australian environment and is shaped by an eclectic mix of influences from the Australian bush and the colours of the opal to traditional textiles and haute couture from Europe, India, Africa and Asia. The designers' work is held in collections across Australia, including the Museum of Applied Arts and Sciences, National Gallery of Australia and the National Gallery of Victoria. Their work is celebrated in the 2019 exhibition Step into Paradise: Jenny Kee and Linda Jackson at the Museum of Applied Arts and Sciences.

Georgina Safe is a writer with 20 years of experience covering the Australian fashion industry and international collections in Milan, Paris, New York and London.
ISBN 9781760760458
Georgina Safe, Glynis Jones | Thames & Hudson | October 2019 | Hardback | 272 pages | 30.7 x 23.8  x 2.9cm | 1.85kg