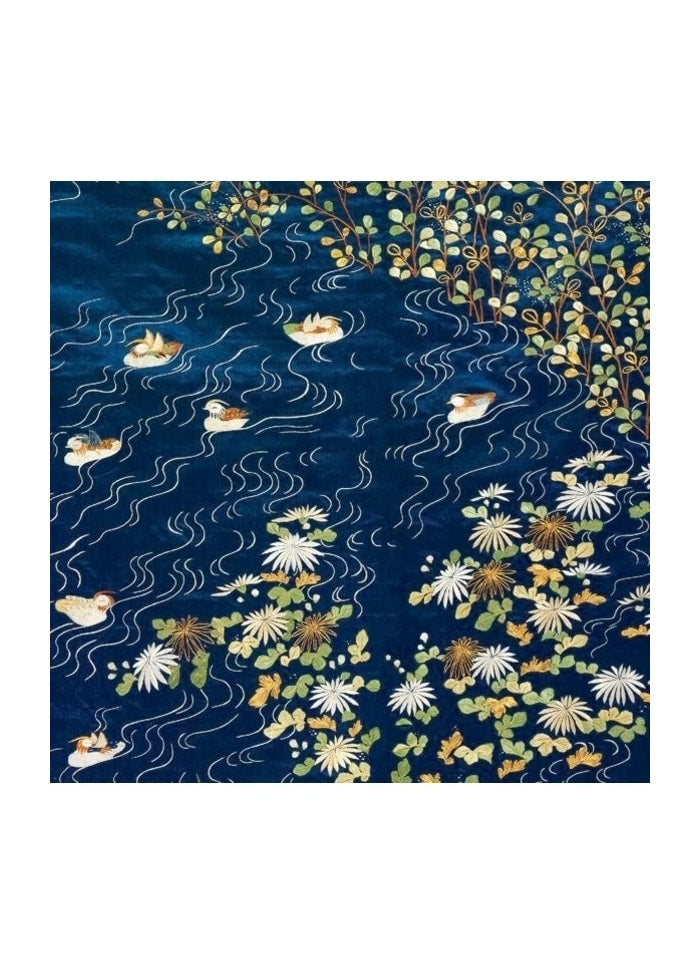 V&A Textiles - Kimono Mandarin Ducks
Large square art card, 150 x 150mm, blank inside. Cards are printed on beautifully textured premium recycled board, manufactured by wind power and 100% carbon neutral. Supplied with a premium gold envelope and free of plastic packaging.
This Museum Collections card features a detail from an embroidered Japanese kimono depicting Mandarin ducks that is held at the V&A. The V&A Museum in London holds the British national collection of textiles and fashion, which includes more than 75,000 individual objects or sets of objects that span a period of more than 5,000 years, from Predynastic Egypt to the present day.
Printed and distributed in Australia by Hello Sunday.