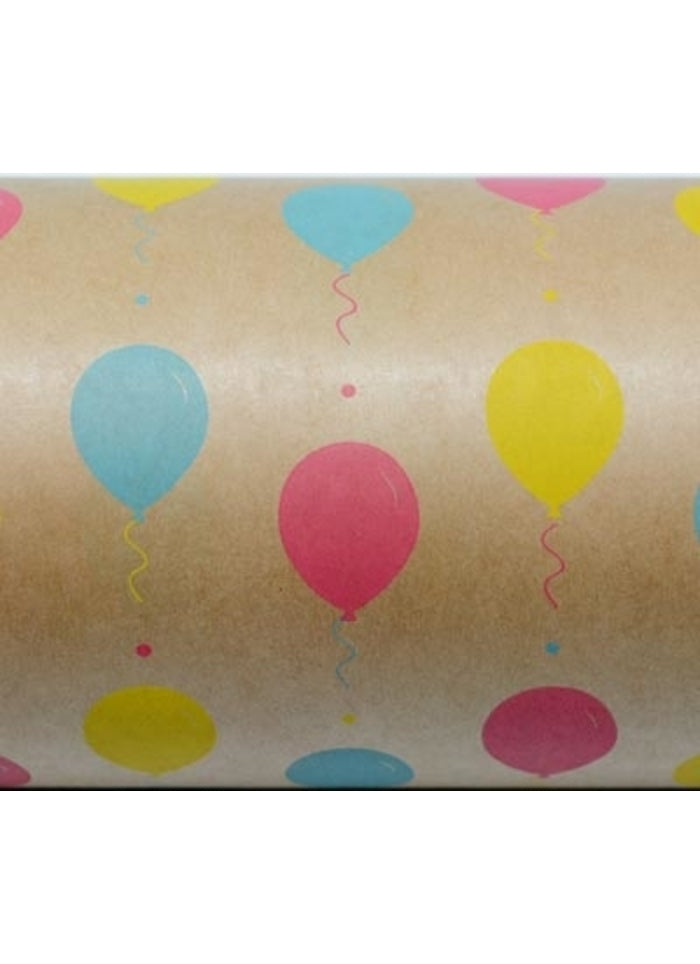 Wrapping Paper Roll - Balloon Fiesta
Measuring 50 cm wide by a very generous 5 metres long, this is a premium rolled wrapping paper!  This cheerful pattern of pink, blue and yellow balloons on a natural kraft paper will work equally well wrapping gifts for children or adults.
Designed in Melbourne by Barama, a family owned business that has been producing beautiful gift wrapping products for more than 30 years. Printed in New Zealand on premium 65 gsm kraft paper that is sourced from pulp suppliers that practice environmentally sustainable forestry techniques.