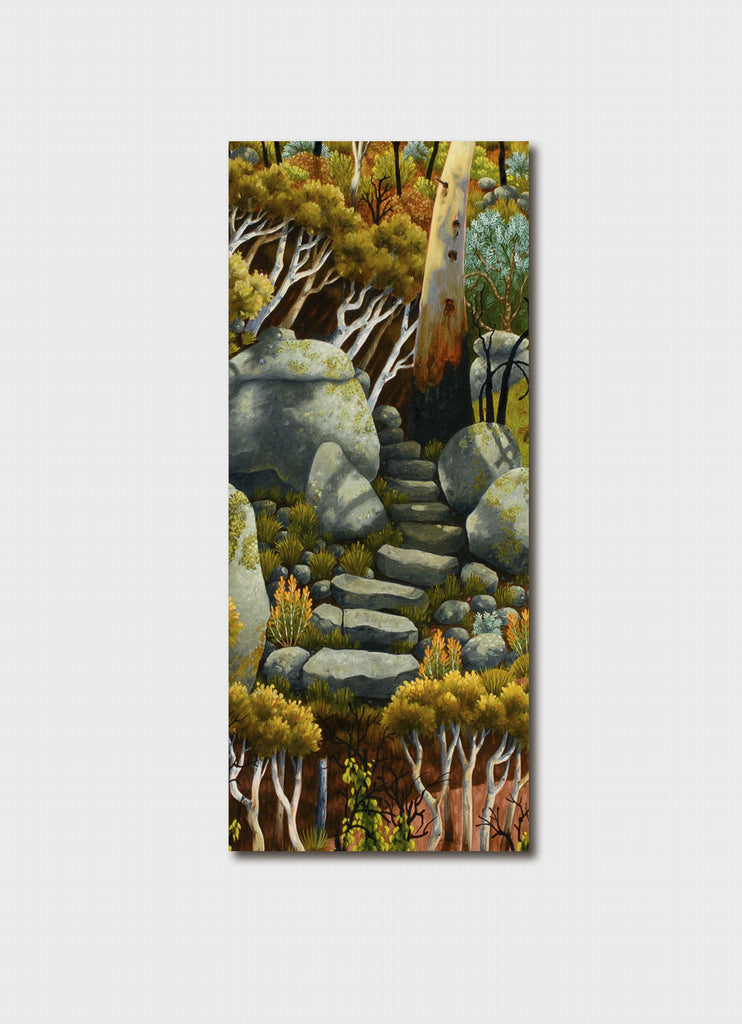 Annie Franklin Bookmark - Grief and Beauty, Namadgi (Detail)
Our beautiful art image bookmarks are printed on 350 gsm Italian stock. They come in a cello sleeve for protection. They measure 60x150mm and are suitable for framing. Bookmarks make a great small gift.
The Artist -
Annie Franklin has worked as a professional artist since completing her study in fine art (printmaking) in 1986. During this time Annie has exhibited widely both nationally and internationally and her work is held in numerous public and private collections, including the National Gallery of Australia and the Australian Embassy in Paris. Annie is currently living and working at Lake Wapengo in NSW.