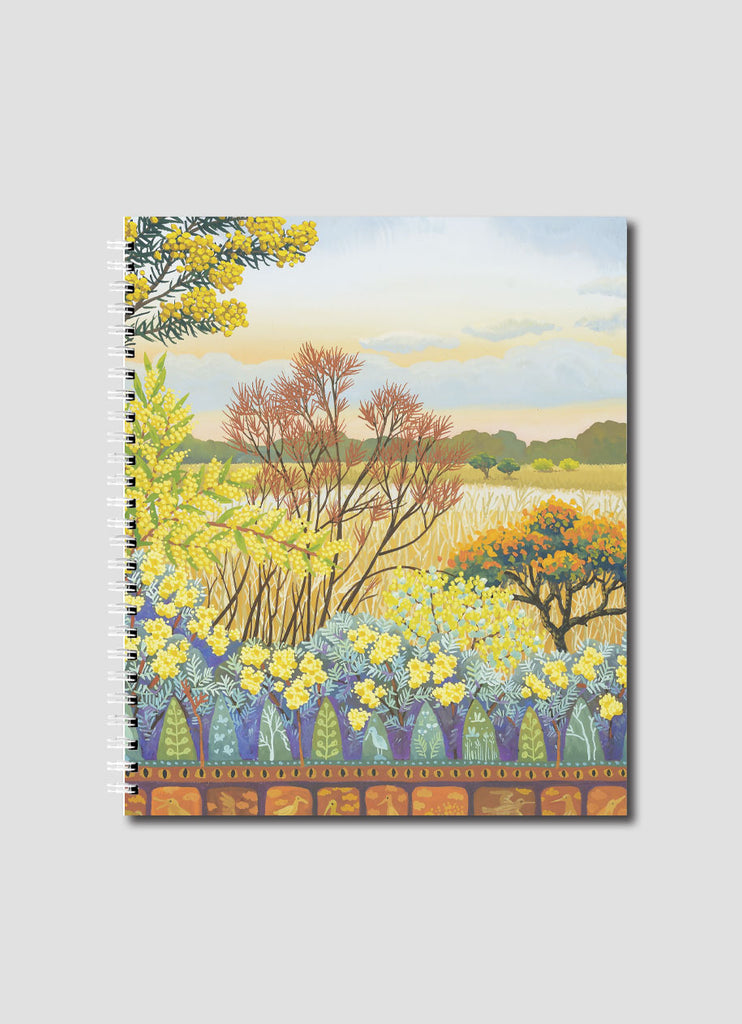 Annie Franklin Small Notebook - Wattle and Stoney Sky (Detail)
Small spiral bound notebook, size 152 x 185mm. These journals are made in Australia by Blue Island Press using 240gsm blank, recycled unlined art paper. The paper is fountain pen proof. 
The Artist 
Annie Franklin (born 1962) has worked as a professional artist since completing her study in fine art (printmaking) in 1986. During this time Annie has exhibited widely both nationally and internationally and her work is held in numerous public and private collections, including the National Gallery of Australia and the Australian Embassy in Paris. Not only known for her promotion of the arts, Annie Franklin spent four years living in what remained of a prehistoric forest south of Darwin while she helped with efforts to regenerate it. She was also invited to Melville Island to work as Arts Coordinator at Yikikini Women's Centre to teach printmaking techniques. Annie currently lives and works at Lake Wapengo, NSW.