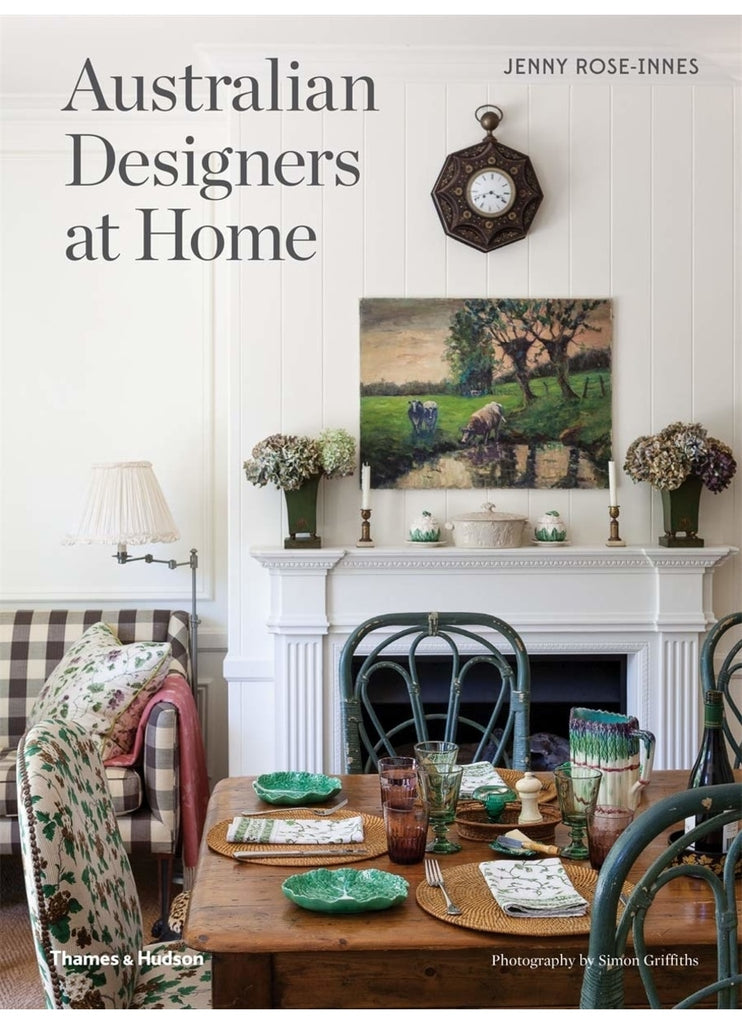 AUSTRALIAN DESIGNERS AT HOME By Jenny-Rose Innes (HB)
Australian Designers at Home invites readers into the homes of 20 of the country's leading names in interior design. With unfettered access to their most private retreats, we see where the best of the industry express their true, unfiltered selves. Jenny Rose-Innes celebrates the designers who have inspired her, sharing their histories and houses, as well as professional insights and practical tips on decorating. This book provides an invaluable resource for designers, decorators and interiors enthusiasts alike.

Richly illustrated throughout with stunning colour photography by Simon Griffiths, Australian Designers at Home takes readers on an intimate journey, revealing how the most influential designers decorate their own houses. Find out what home means from the people who create them for a living.

About the Author

Jenny Rose-Innes's love of houses, interiors and gardens began at a very young age. Over the past four decades, she has built or renovated numerous homes in South Africa, Australia and France, and has developed just as many gardens - often from scratch. She shares her passion for creating beautiful spaces, both indoors and out, on Instagram @jennyroseinnes.
ISBN 9781760760137
Jenny-Rose Innes, Simon Griffiths (photography) | Thames & Hudson | October, 2019 | Hardcover | 240 pages | 29.7 x 22.2  x 2.7cm | 1.59kg