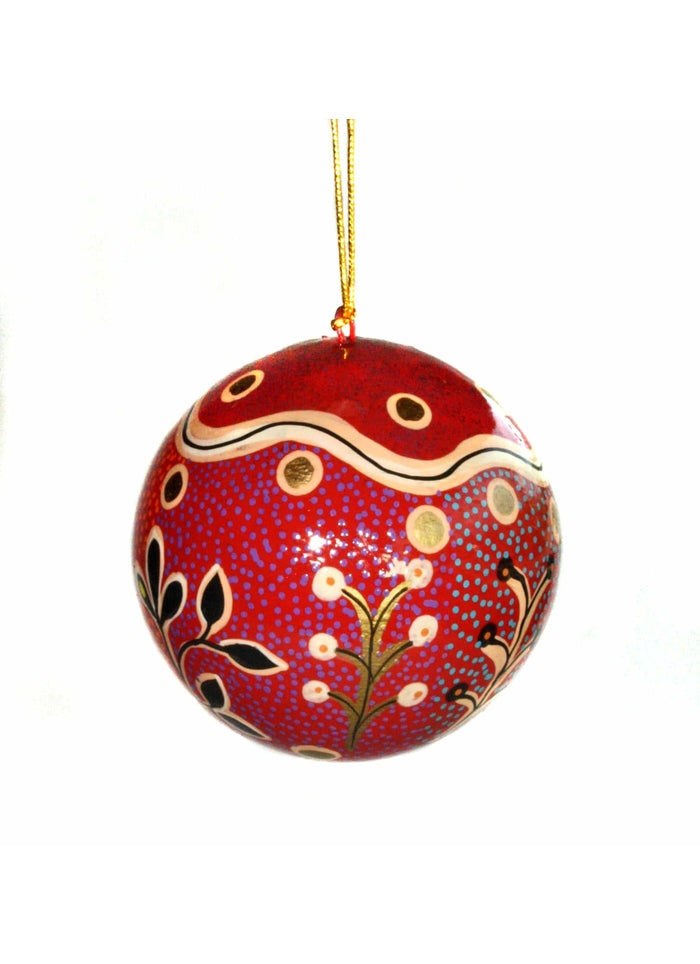 Better World Arts Christmas Ball - Paddy Stewart
Spruce up your tree with these large decorative hand painted and lacquered Christmas Balls, made from recycled paper. Approx 80mm diameter.
 The Art -
Based on a painting by Paddy Stewart. This painting shows the Yam and Bush Tomato Dreamings. You can see the Yams and the small round berries of the Bush Tomatoes. The place associated with this Dreaming is west of Yuendumu. In the Dreamtine the people used to eat these fruits and vegetables, just as our old people lived off them. What I have painted here is the Dreamtime Yams and Bush Tomatoes. I painted them here for the children to see.
The Artisans -
These decorations are lacquerware, a traditional Kashmiri handicraft, which is made from recycled paper then hand painted by artisans utilising Aboriginal artists' designs.
All products produced by Better World Arts cross cultural projects return royalties to the artists and their communities.