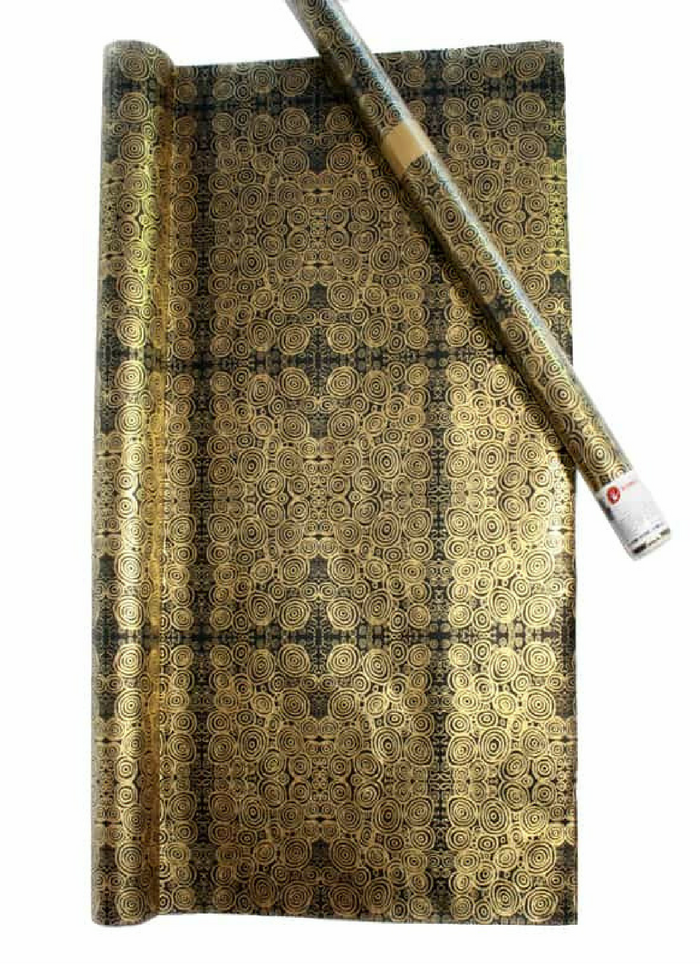 Better World Arts Handmade Wrapping Paper - Nelly Patterson
Wrapping paper that is beautiful, ethical and eco friendly! Extra large single sheets of hand made wrapping paper - 700mm x 1000mm - which is twice the length of standard single sheets.  Produced by Better World Arts, each sheet comes rolled and with information about the artist and artwork depicted. 
These paper products are hand made in Jaipur (North India) from a SEDEX certified supplier. They are made using recycled cotton scraps from the garment industry. No wood or toxic chemicals are used in their production. 
The Artist -
Nelly Patterson was born out in the bush in 1938. She grew up as a traditional Anangu girl near Pipalyatjara in the Anangu Pitjatjantjara/Yankunytjatjara Lands, with no whitefellas or roads. These days Nelly lives in Adelaide.
As a senior traditional woman, Nellie is a custodian of the stories and lore which has sustained her people throughout generations. Nelly has an intimate knowledge of the Seven Sisters Story – an epic Tjukurpa (creation) story in which a man, Wati Nyiru chases seven sisters across the whole of Australia, shaping the land as they went. This painting depicts some of the places where the sisters camped.
All Better World Arts products return royalties to the artists and their communities.