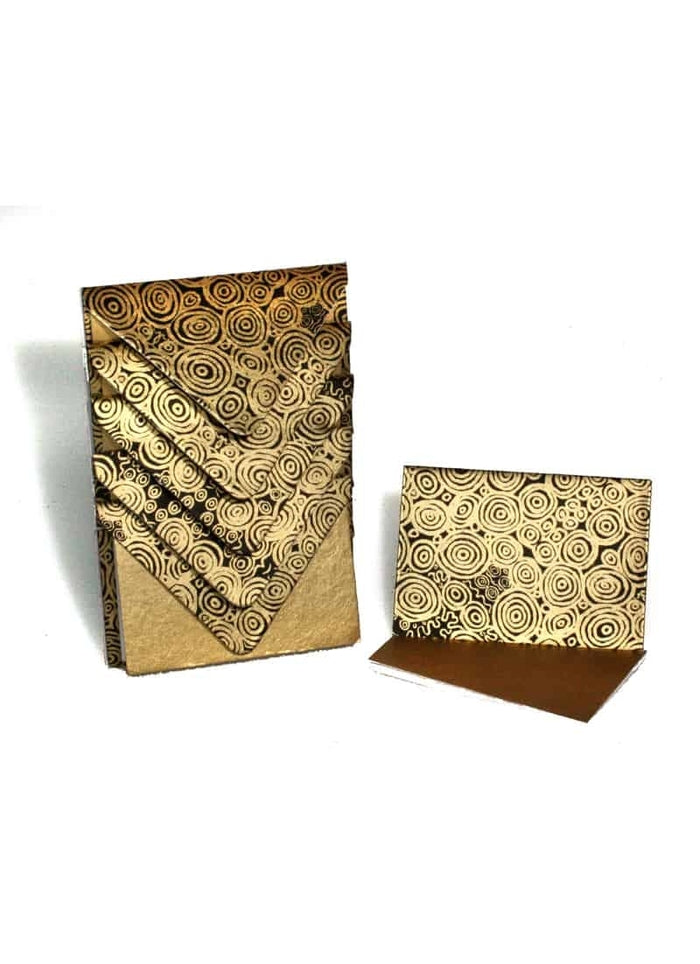 Better World Arts Handmade Envelope & Gift Card Pack - Nelly Patterson
Set of 5 Beautiful Handmade paper envelopes & small gold gift cards (80 x 50mm).These paper products are hand made in Jaipur (North India) from a SEDEX certified supplier. They are made using recycled cotton scraps from the garment industry. No wood or toxic chemicals are used in their production. 
The Artist -
Nelly Patterson was born out in the bush in 1938. She grew up as a traditional Anangu girl near Pipalyatjara in the Anangu Pitjatjantjara/Yankunytjatjara Lands, with no whitefellas or roads. These days Nelly lives in Adelaide.
All Better World Arts products return royalties to the artists and their communities.