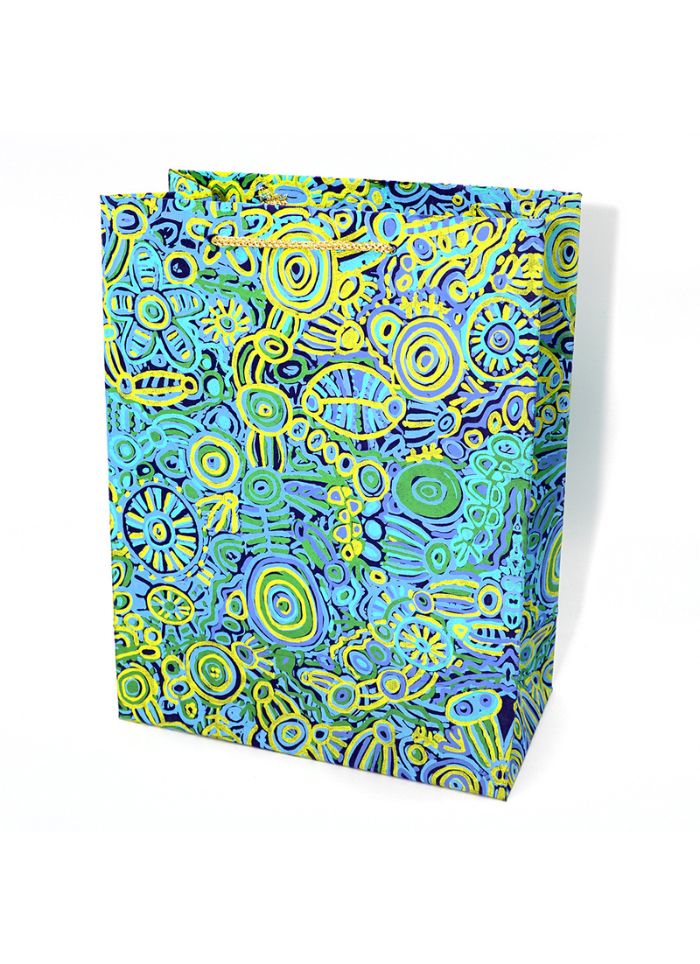 Better World Arts Handmade Paper Gift Bag - Cedric Varcoe
Present your gifts in these stunning gift bags made from handmade paper in indigenous designs that are beautiful, ethical and eco friendly! 
These bags come in two sizes - Large (330mm tall x 255mm wide x 130mm deep,) and Medium (279.5mm tall x 228.5mm wide x 100mm deep). Note that the bag height does not include the handles. Produced by Better World Arts.
These paper products are hand made in Jaipur (North India) from a SEDEX certified supplier. They are made using recycled cotton scraps from the garment industry. No wood or toxic chemicals are used in their production.  
Based on artwork by Cedric Varcoe
All Better World Arts products return royalties to the artists and their communities.