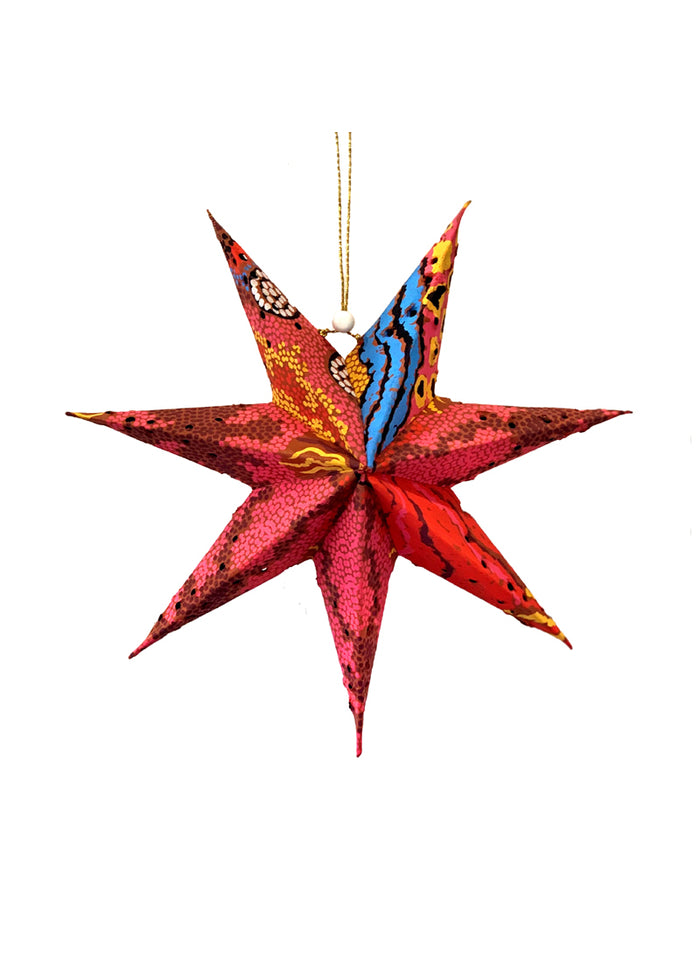 Better World Arts Handmade Paper Star - Damien & Yilpi Marks (DM975)
Large Handmade fold-out paper decorative star. These paper products are hand made in Jaipur (North India) from a SEDEX certified supplier. They are made using recycled cotton scraps from the garment industry. No wood or toxic chemicals are used in their production. 
Please Note – Due to the handmade nature of these products the design shown on each star may vary.
The Artists -
Damien and Yilpi Marks are a husband and wife team who paint both collaboratively and individually using major iconography of the Central Desert to tell stories of their homelands.
This is a very detailed painting which describes a dry time of year in Damien's homeland, Mount Liebig. The painting illustrates aspects of landscape and culture around that area that was told to Damien by his great-grandmother and great- grandfather. 
All Better World Arts products return royalties to the artists and their communities.