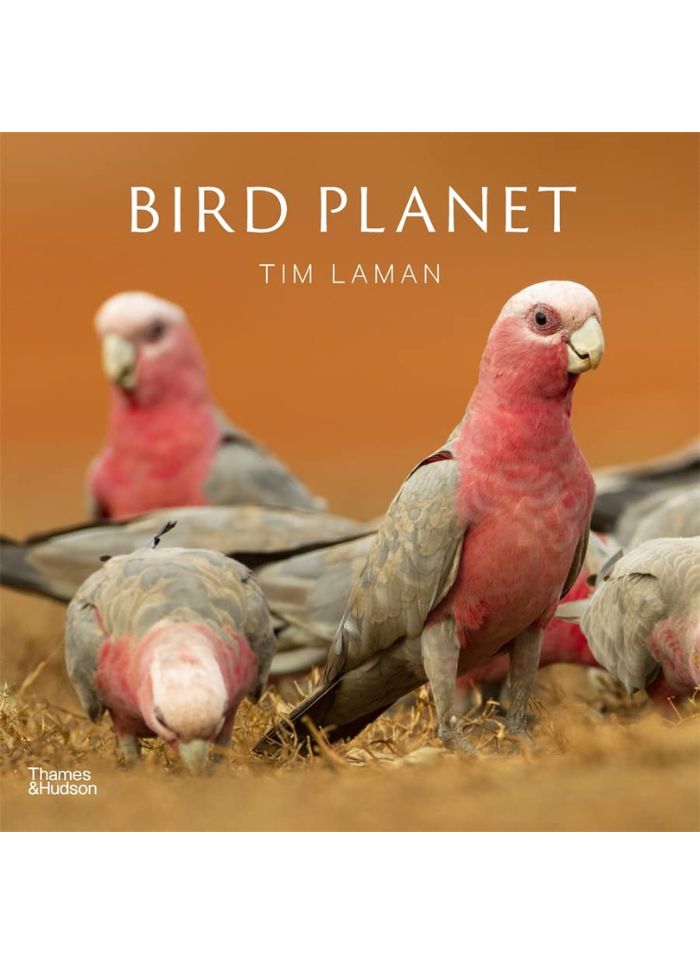 BIRD PLANET by Tim Laman (HB)
Birds inhabit every continent and major island, and are among the most diverse group of vertebrates on the planet. For ornithologist and National Geographic photographer Tim Laman, documenting these magnificent creatures has been a lifelong passion that has taken him from the Antarctic Peninsula to the uninhabited Foja Mountains of New Guinea, and more than one hundred other locations around the world.

Here, Laman shares his favourite bird photographs from more than twenty-five years in the field, along with some of his memorable adventures in pursuit of them. This collection includes some of his award-winning images from Wildlife Photographer of the Year and National Geographic magazine together with brand-new work, but also many undiscovered gems - personal favourites that Laman has pulled from his vast archive that have never been published. His far-flung travels have brought him face to face with many legendary, rare and beloved species - from hornbills in the rainforest of Borneo to cranes in snowy Hokkaido to birds of paradise in the treetops of New Guinea to wandering albatrosses soaring over the Drake Passage, and including familiar visitors to his New England backyard.

Organised into eight geographical chapters, Bird Planet takes readers on a voyage around the world and through Laman's career, covering Southeast Asia, Japan, North America, Africa, South America, New Guinea, Australia and Antarctica. Featuring a foreword by distinguished ornithologist John W Fitzpatrick, this collection of evocative images of our endangered natural world is sure to inspire a greater appreciation for birds and the importance of protecting their environment, not just for the birds, but for all life on earth.
About the author -
Tim Laman is a field biologist, wildlife photographer and filmmaker. He received his PhD from Harvard University for his pioneering research on the rainforest canopy of Borneo and has participated in more than one hundred scientific and photographic expeditions to many remote regions around the world. He is best known for his long-term work with the Cornell Lab of Ornithology documenting all the species of birds of paradise in the wild, and for his collaboration with his wife, Boston University scientist Cheryl Knott, on orangutan research and conservation in Indonesia.

Laman is a contributing photographer for National Geographic magazine with twenty-three feature articles to his credit, and his photography and film footage have featured in many acclaimed documentaries for National Geographic Channel, BBC and Netflix. . When not travelling the world with his cameras, he lives in Lexington, Massachusetts.
ISBN 9781760762988

Tim Laman | Thames & Hudson | October 2022 | Hardcover | 224 pages | 31.3 x 31.3  x 2.6 cm | 2.07kg