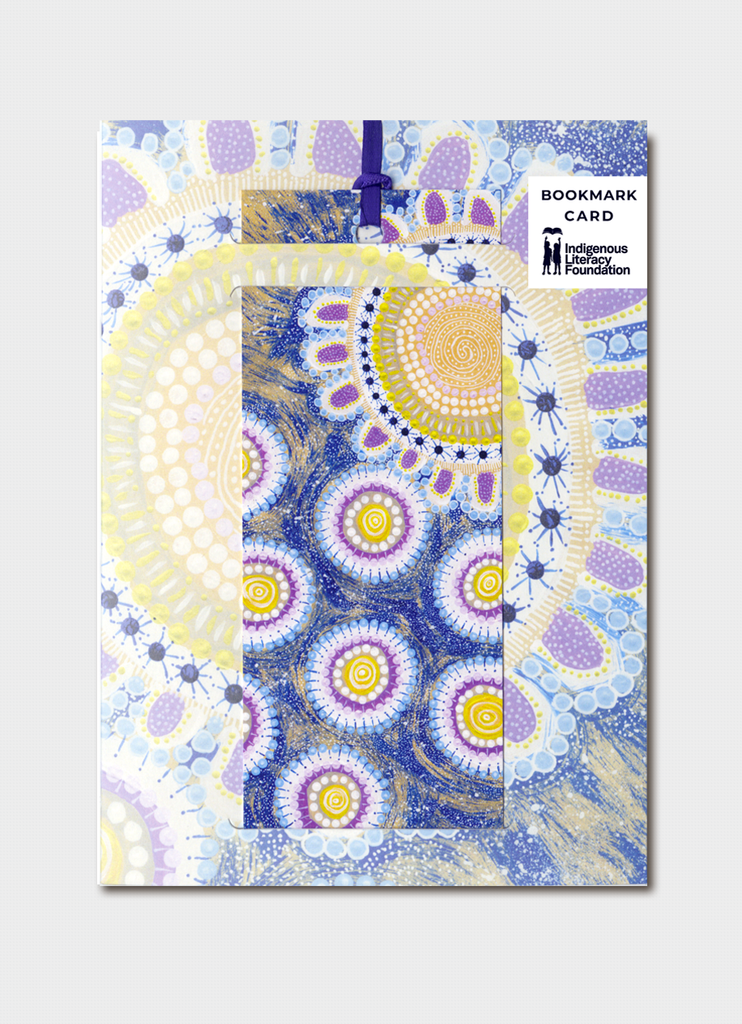 Bookmark Card - Yuluwirree (Debbie Scott) – Songlines in the Sky
These bookmark cards combine a beautiful bookmark and greeting card into one! Published by Blue Island Press and a percentage of its sale is proudly supporting the Indigenous Literacy Foundation. 
Card measures: 127 x 177mm and the bookmark measures: 60 x 150mm.  The greeting card is blank inside for your personal message and is suitable for many different occasions.
Printed on high quality 320gsm archival art paper.
The artist -
 Debbie Scott (Yuluwirree) is a self-taught contemporary Aboriginal Artist and a descendant of the Ugurupul and Quandamooka peoples from Queensland.  She works under the name 'Yuluwirree' (Yoo-loo-weary) which is aboriginal for 'Rainbow'.  Yuluwirree's passion is creating artworks in pen and ink on Italian linen paper. She enjoys sharing and also educating about her aboriginal culture through art that is notable to all Australians.