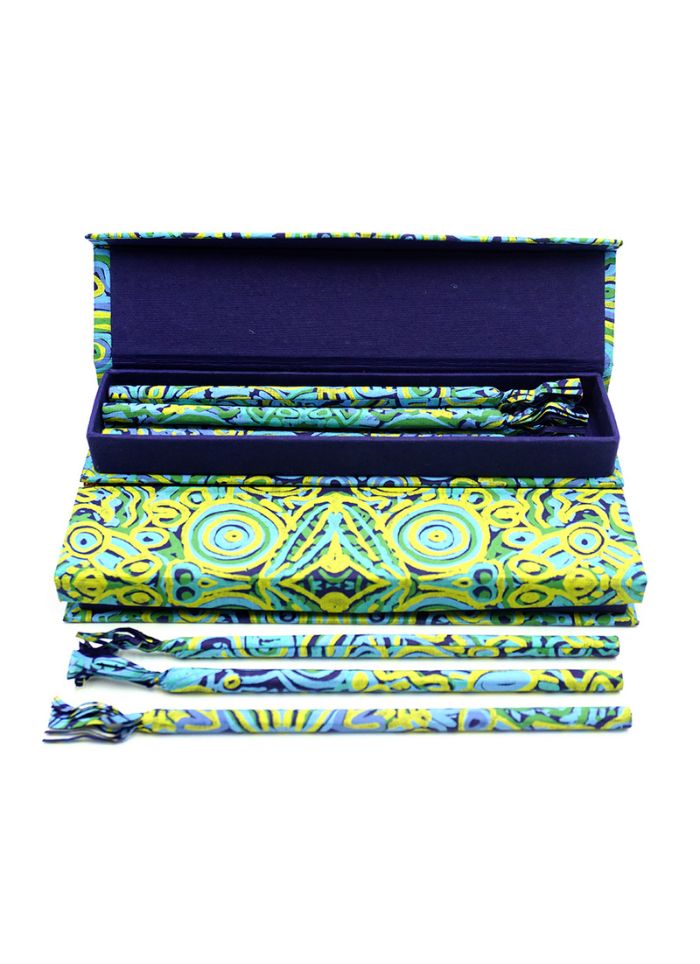 Boxed Pencils - Cedric Varcoe
A unique gift box of ten pencils made with handmade paper from Better World Arts.  The paper's design is based on artwork by Cedric Varcoe. 
These paper products are hand made in Jaipur (North India) from a SEDEX certified supplier. They are made using recycled cotton scraps from the garment industry. No wood or toxic chemicals are used in their production. 
The Artist -
Cedric Varcoe was born in Adelaide in 1984, his family is Narangga, from Point Pearce on the mission on Yorke Peninsula in South Australia and Ngarrindjeri from the area along the southern parts of the river Murray the Coorong in southern coastal South Australia.
All Better World Arts products return royalties to the artists and their communities.