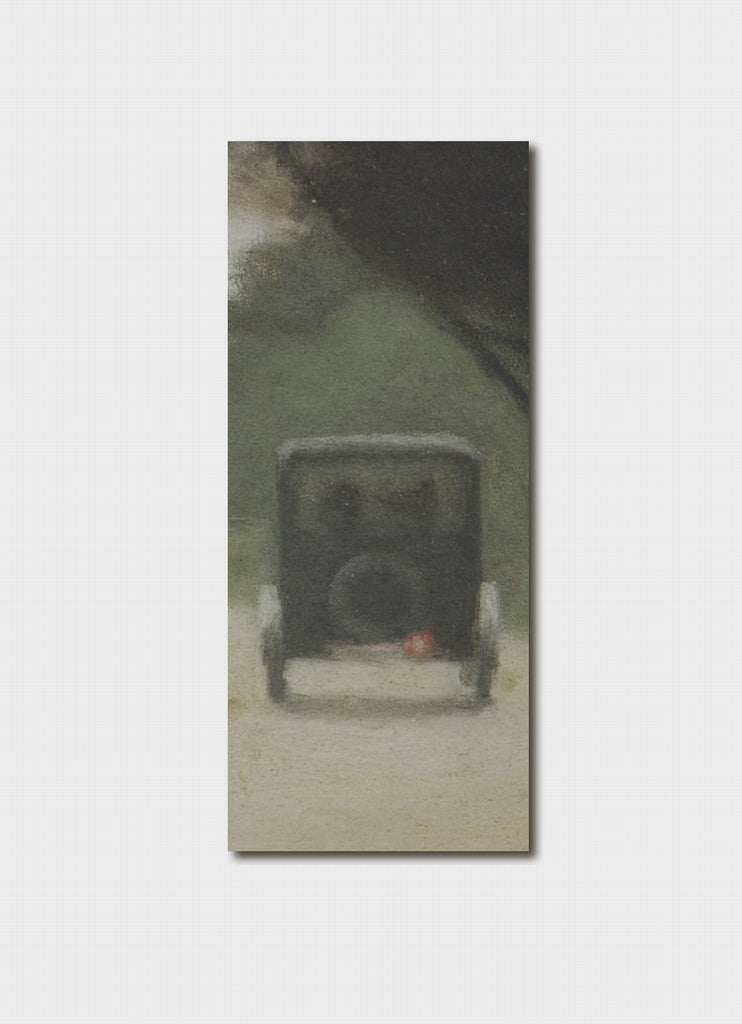 Clarice Beckett Bookmark - Bay Road Beaumaris (detail)
Our beautiful new Clarice Beckettl bookmarks are printed on 350 gsm matt stock. They come in a cello sleeve for protection. They measure 60mm x 150mm and are suitable for framing.  Bookmarks make great small gifts.
The Artist -
Clarice Beckett (1887-1935) was an Australian Tonalist painter whose lyrical and evocative work celebrated modernity, and the quiet beauty of the city and suburbs. Her work was challenging for its time, and Beckett's story as an artist who never compromised her unique vision and someone who continued to paint 'against the odds' is compelling and inspirational while also being moving and poignant. Following her death in 1935 at the age of 48, Beckett's work, which had achieved some measure of success during her lifetime, was all but forgotten. It was not until the1970s, when a large group of works abandoned in a hay shed in rural Victoria were found and subsequently mounted in an exhibition, that her contribution began to be reappraised. Beckett is now regarded as one of Australia's most important and influential modernist painters and in 2021 the Art Gallery of South Australia mounted a major retrospective of her work.