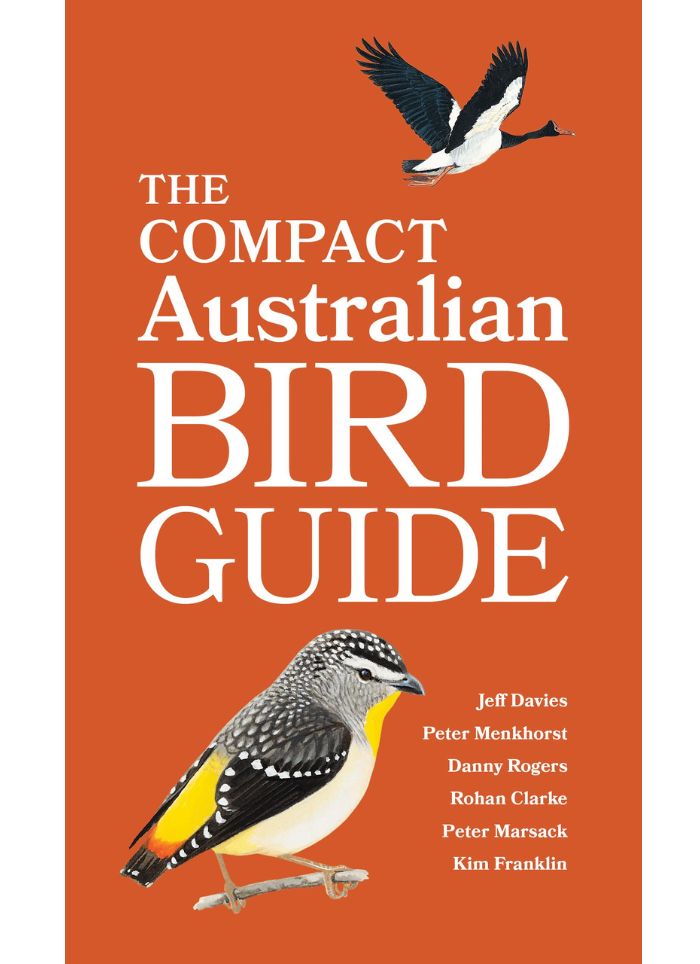 COMPACT AUSTRALIAN BIRD GUIDE By Jeff Davies (PB)
The Compact Australian Bird Guide is an easy-to-use and beautifully illustrated quick identification guide to all bird species regularly occurring in Australia. The content has been carefully designed to provide the reader with key information to enable rapid identification of a bird, in a convenient form.
Based on the award-winning The Australian Bird Guide, this compact format features over 700 bird species that are resident or regular visitors to the Australian mainland and Tasmania, and surrounding seas accessible within a day trip by boat.
The Compact Australian Bird Guide will appeal to both the beginner and experienced birdwatcher, and includes up-to-date species descriptions, distribution maps, illustrations and quick guide comparison pages for major groups. Ideal for your next holiday, field trip or simply to use in your own backyard.
ISBN 9781486312245
Jeff Davies, Peter Menkhorst, Danny Rogers, Rohan Clarke, Peter Marsack | CSIRO Publishing | August, 2022 | Paperback | 264 pages | 19.8 x 12.0cm | 390g