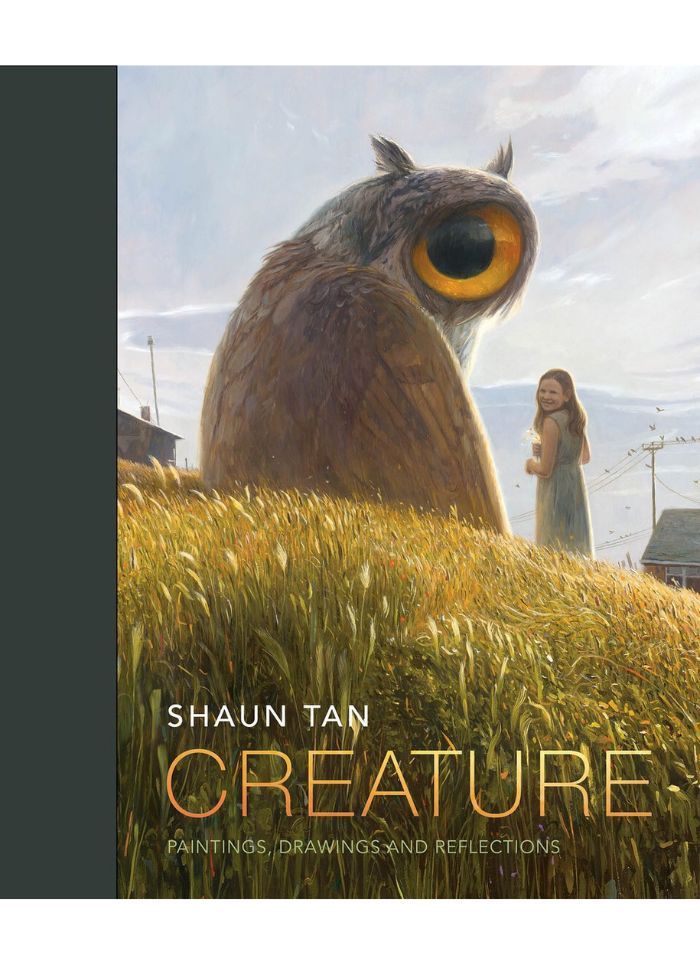 CREATURE: PAINTINGS, DRAWINGS, REFLECTIONS by Shaun Tan (HB)
Shaun Tan is one of the world's most acclaimed narrative artists. Drawing upon twenty-five years as a picture book and comics creator, painter, designer and filmmaker, Creature explores a central obsession with imaginary beings.  Beyond sketches for visionary works such as The Arrival, The Red Tree, The Lost Thing, Tales From Outer Suburbia and Tales From the Inner City, this volume collects together for the first time unseen and stand-alone drawings and paintings, each resonant with unwritten tales of their own.  Detailed commentary by the artist offers an entertaining insight into the endless allure of non-human creatures and what they might tell us about our "normal" human selves.
Artists, writers, students, dreamers, and anyone interested in the deeper undercurrents of creativity will find inspiration in these pages. This is a beautifully produced hardcover  book that would make a perfect gift.

About the Author

Shaun Tan grew up in Perth and works as an artist, writer and film-maker in Melbourne. He is best known for illustrated books that deal with social and historical subjects through dream-like imagery, widely translated throughout the world and enjoyed by readers of all ages. Shaun has also worked as a theatre designer, a film concept artist and won an Academy Award for the short animated film The Lost Thing. In 2011 he received the prestigious Astrid Lindgren Memorial Award in Sweden, in recognition of his services to literature for young people. He was also awarded the Kate Greenaway Medal in the UK.
 ISBN 9780645518702
Shaun Tan | Windy Hollow Books | 15 November, 2022 | Clothbound Hardcover | 200 pages | 288 x 248 x 22mm | 1.235kg