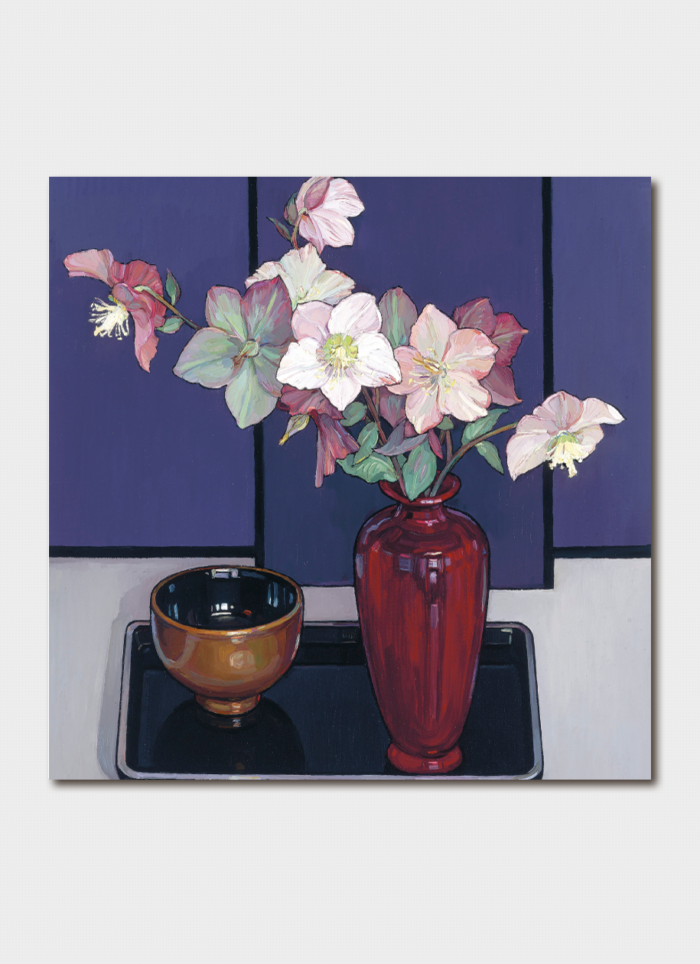 Criss Canning Art Card - Winter Hellebore
Large art card, 135 x 135mm (blank inside).
The Artist -
Criss Canning (born Melbourne, 1947) is one of Australia's leading still life painters. Although her early works concentrated on landscape  and portraiture, since 1986 she has focused entirely on the genre of still-life. Her style is highly distinctive and incredibly accomplished  technically - producing work that is sumptuous in colour, complex in design and sensuous in effect. Criss Canning is represented in major  galleries and collections throughout Australia and overseas.