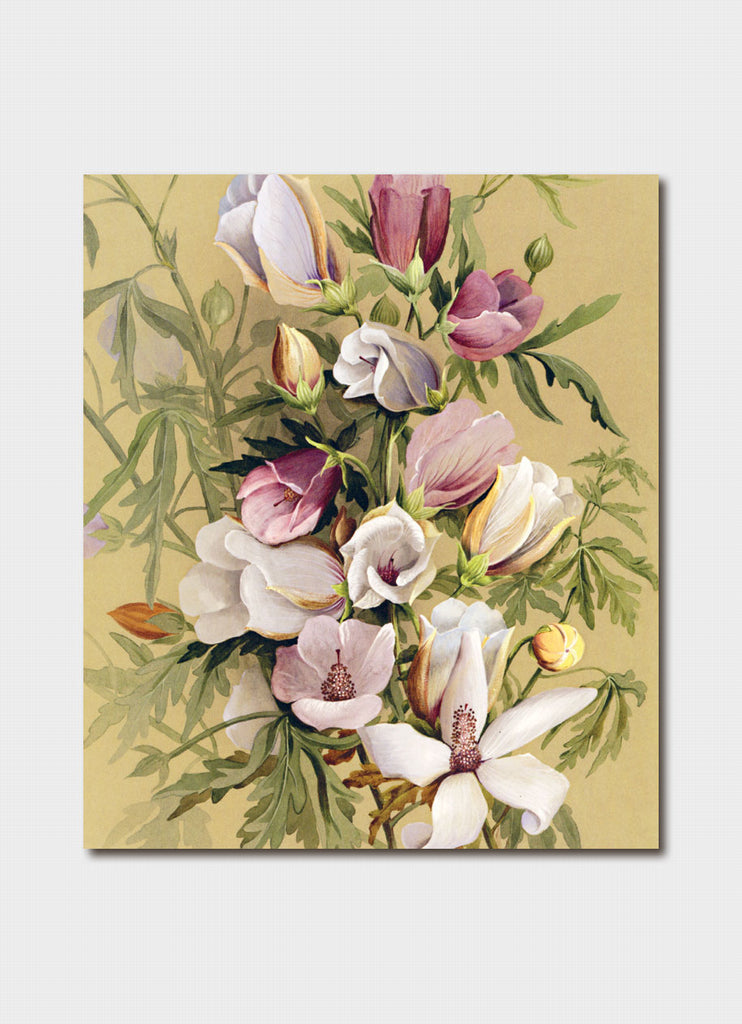 Ellis Rowan - Lilac Hibiscus
Large art card  128 x 155mm, blank inside.
Ellis Rowan (1848 - 1922) was an extraordinary Australian painter, naturalist, writer and explorer. For almost fifty years she traveled to remote parts of Australia, India, Europe, America and New Guinea in pursuit of exotic flowers and wildlife to paint.