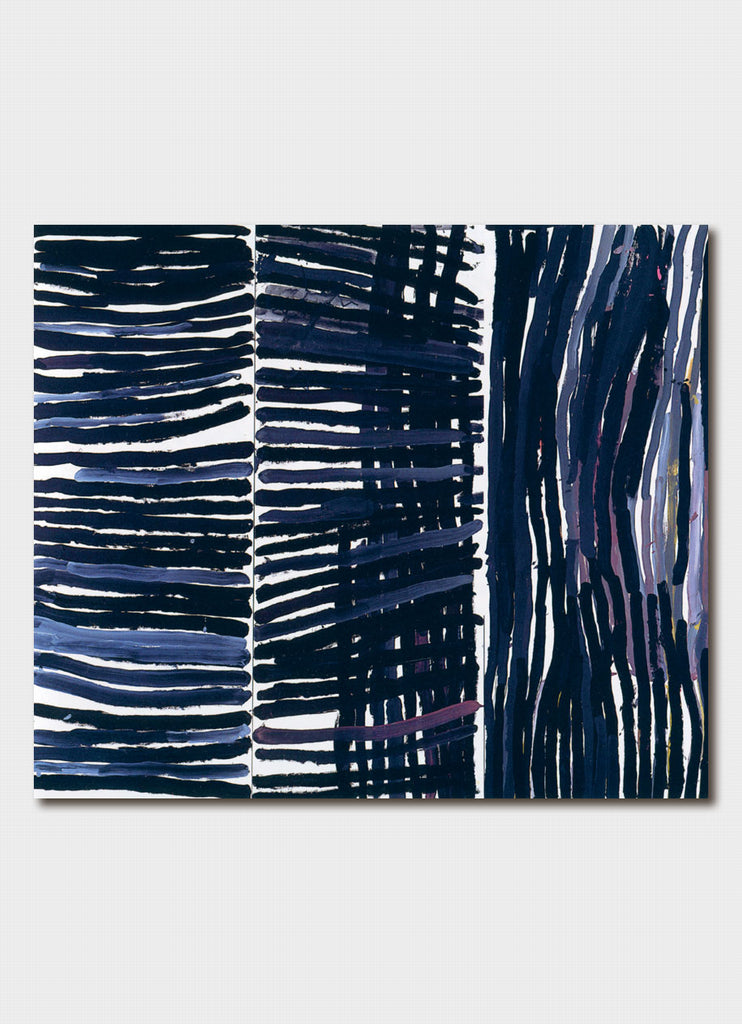 Emily Kame Kngwarreye - Untitled (Awelye), 1994
Large art card 128 x 155mm, blank inside. Comes with a white envelope and is cello wrapped.
The Artist -
Emily Kame Kngwarreye  (1910 -1996) was an Australian Aboriginal artist from the remote Utopia community in the Northern Territory and for virtually two-thirds of her life she had little contact with the outside world.  It was not until she was about 80 that she became, almost overnight, an artist of national and international standing. Although Emily only began to paint late in her life she was a prolific artist who often worked at a pace that belied her advanced age. It is estimated that she produced over 3000 paintings in the course of her remarkable eight-year painting career.
Her work was inspired by her cultural life as an Anmatyerre elder, and her lifelong custodianship of the women's Dreaming sites in her clan Country, Alhalkere.