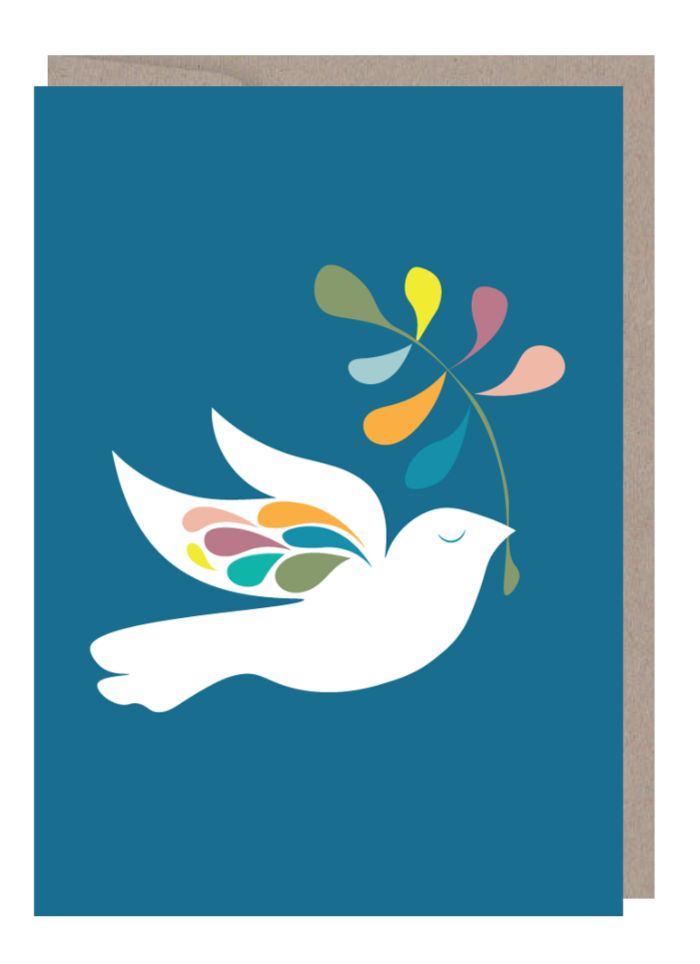 Emma Miszalski - Peace Wings
Large art card, 114 x 162mm (blank inside). Printed on 100% post-consumer recycled paper by a leading environmentally sustainable printing company, Shepson Printing, based in Sydney, which uses the most eco friendly printing processes available.
The Artist -
Emma Miszalski is the creative force behind Pip and Pod Designs. She is an artist, graphic designer and editor based in Sydney's inner west. A lover of books and birds, her passion for the natural world is reflected in her diverse and whimsical designs. 
About  -  A universal symbol of peace, humanity, and love, the dove signifies innocence and purity. Christmas is a time to be grateful, generous and joyous.
This greeting card is designed to send messages of peace and good will for each other and the Earth.