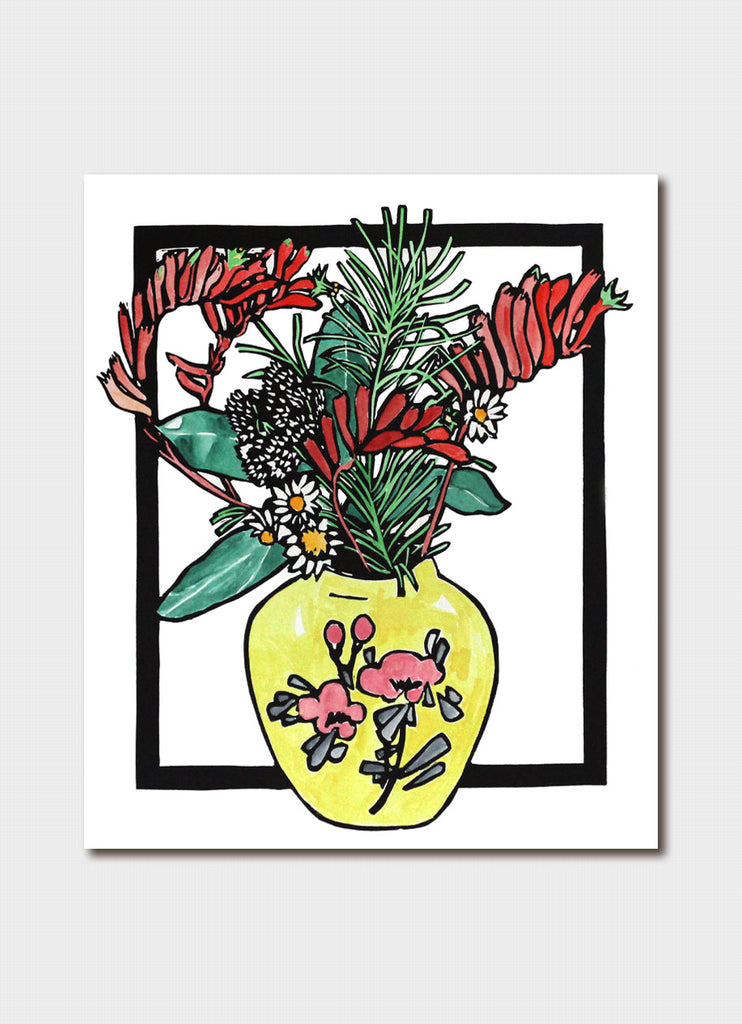 Fleur Rendell art card - Kangaroo Paws
Large art card, 128 x 155mm, blank inside.
The artist -
Fleur Rendell is an artist and printmaker who lives and works in north east Victoria, Australia. Her works are heartfelt and invite stillness and connection. The integrity in her work is palpable, it is more than what you just see on the surface. Fleur has been exhibiting and teaching since 1992.