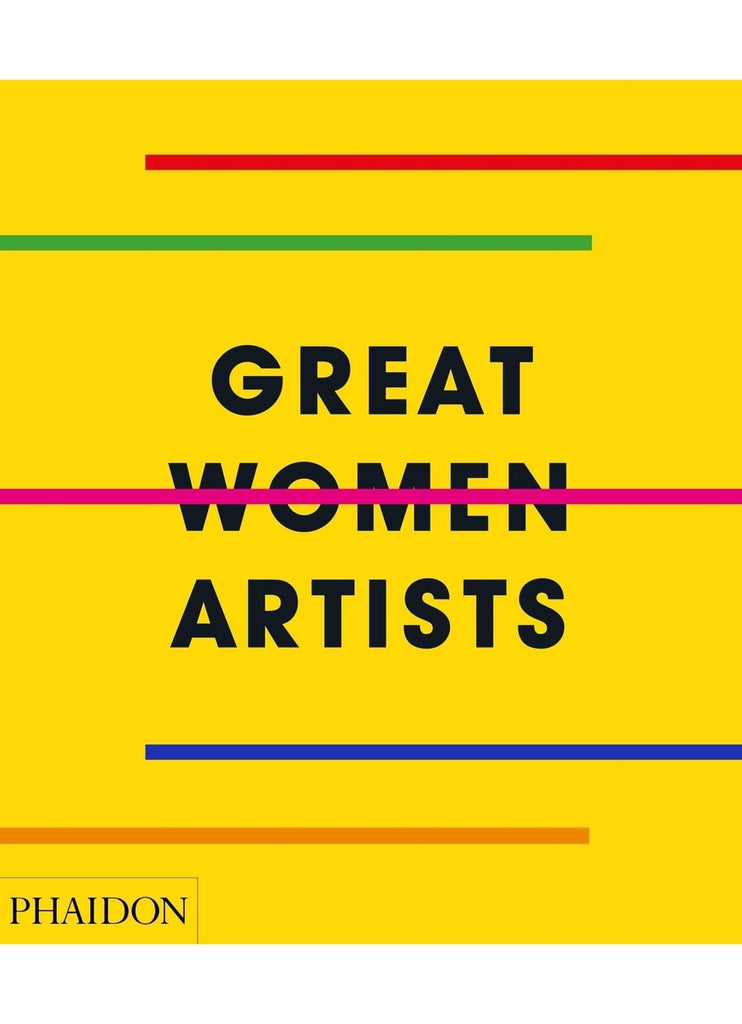 GREAT WOMEN ARTISTS - Phaidon Editors (HB)
The most extensive fully illustrated book of women artists ever published, Great Women Artists reflects an era where art made by women is more prominent than ever. In museums, galleries, and the art market, previously overlooked female artists, past and present, are now gaining recognition and value.

Featuring more than 400 artists, each represented here by a key artwork and short text, this essential volume reveals a parallel yet equally engaging history of art for an age that champions a greater diversity of voices.
Industry Reviews
 "The book we have been waiting for... Women artists put firmly on the map... Every now and then a book comes out that can change lives. If a survey like this had appeared when I was a student at the Slade, the struggle to make headway as a female artist would have seemed less daunting. We'd have had role models and names with which to counter the assertion that there had never been any significant women artists. And the recent explosion of female talent celebrated in this book might have happened a generation earlier. Phaidon's latest offering is a revelation... This impressive survey spans 500 years... It's incredibly hard to distill a life's work into a few hundred words, but these 23 writers do an excellent job of summarising the salient points... The burgeoning numbers of women now making and exhibiting work is reflected in this selection. Most impressive is the quality and diversity of work... This inspiring book is not just a celebration of women's creativity, it is symptomatic of a sea change..." -Sarah Kent, TheArtsDesk.com
"Women who have been airbrushed out of art history... are enjoying a renaissance, while contemporary female artists are starting to benefit from re-evaluations."-The Sunday Times
 Introductory essay by Rebecca Morrill
Artist texts by James Cahill, Louisa Elderton, Elizabeth Fullerton, Orit Gat, Ferren Gipson, PL Henderson, Katy Hessel, Catalina Imizcoz, Louisa Lee, Henry Little, Helen Luckett, Kathleen Madden, Henry Martin, Tom Melick, Rebecca Morrill, Yates Norton, Cleo Roberts, Matthew Price, Gabrielle Schwartz, Robert Shane, Mitch Speed, David Trigg, Ellen Mara De Wachter
Phaidon Editors | Phaidon UK | October, 2019 | Hardcover | 464  pages | 29.9 x 26.0  x 4.0 cm | 2.68 kg