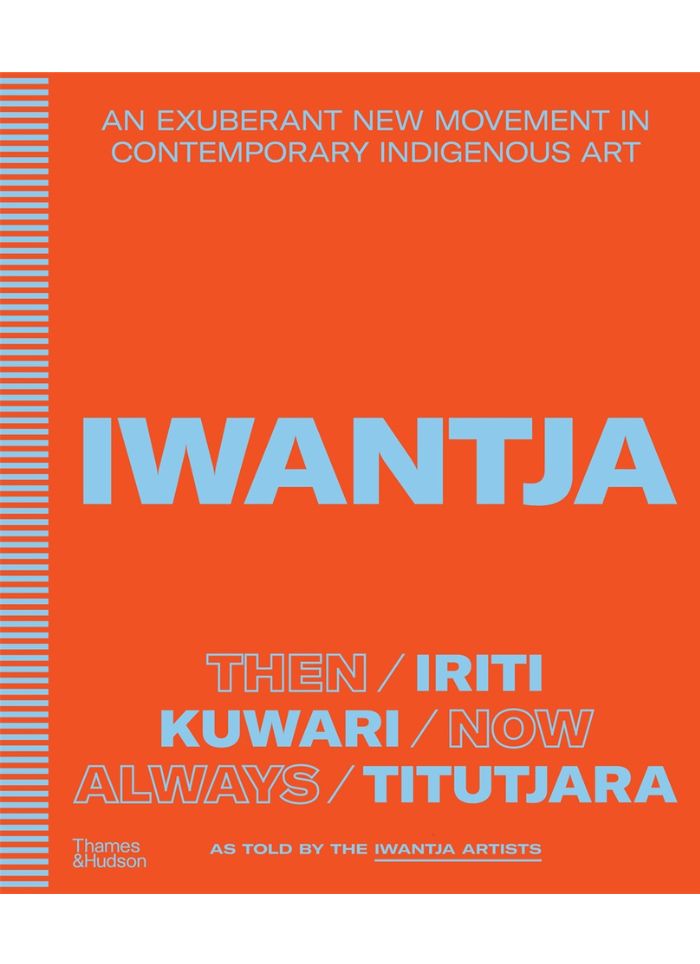 IWANTJA: an Exuberant New Movement in Contemporary Indigenous Art by Iwantja Arts (HB)
Located on a small ridge at the edge of the Indulkana Ranges, approximately 575 kilometres south of Alice Springs, Iwantja Arts art centre is home to some of Australia's most exciting Indigenous art.

The art centre, a studio collective where the artists meet, socialise and make art, was founded in the 1980s when many Aboriginal communities were fighting for land rights. It was during this time that now senior artists campaigned to both establish an art centre in their community and for the 1981 APY Land Rights Act.

As intended, the art centre is now a bustling intergenerational hub of the community where everyone shares stories, creates art and connects with their long-standing culture. Senior artists, such as original centre co-founder Alec Baker, paint alongside budding artists as well as award-winners like Vincent Namatjira, Betty Muffler and Kaylene Whiskey.

Told through the artists' own words, this searing bilingual publication charts the history of Indulkana from being one of the first pastoral leases in the region to the culturally rich creative hub it is today. Iwantja is a showstopping monograph of the Anangu artists everyone needs to know.
ISBN 9781760762605
Iwantja Arts | Thames & Hudson | 26 September, 2023 | Hardcover | 224 pages | 29.3 x 25.0  x 2.7cm | 1.45kg