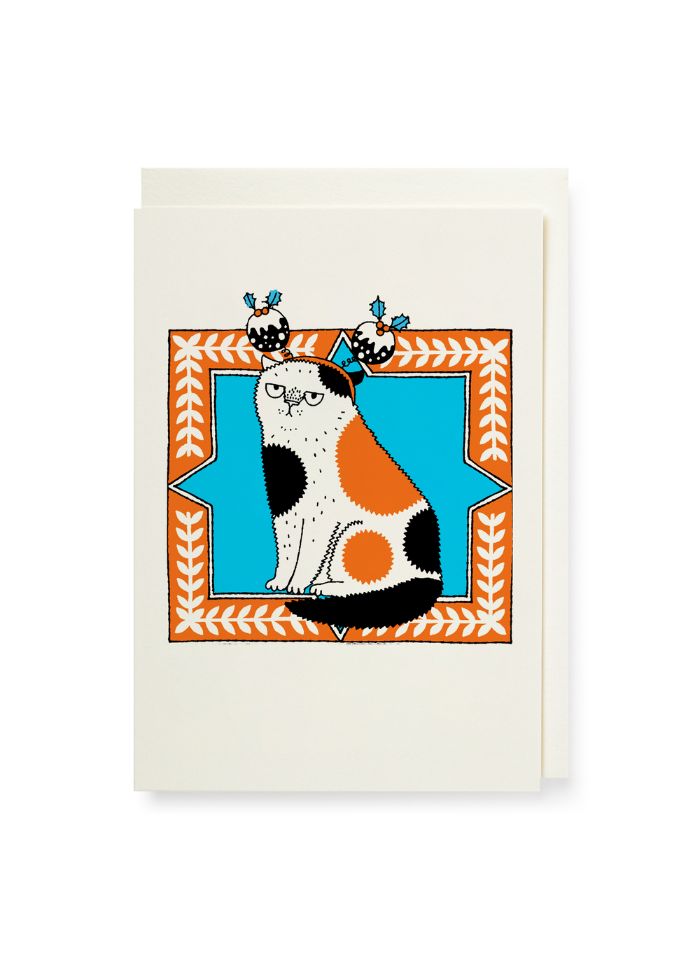 Letterpress Small Christmas Card - Christmas Cat
Small card, 88 x 125mm (blank inside) comes with white envelope. Printed in rural England by the specialty printer Archivist Press on paper from sustainable forests, milled in the heart of the Lake District.
Letterpress fell out of favour many years ago as litho printing became the norm. However, over the last ten years, letterpress has enjoyed a revival as designers and printers appreciate the infinite opportunities offered by this most traditional of printing techniques.
Letterpress printing is a term used to describe printing using a press that inks the image then 'stamps' the paper. This is a process that has changed little since the Gutenberg Bible was published circa 1455.