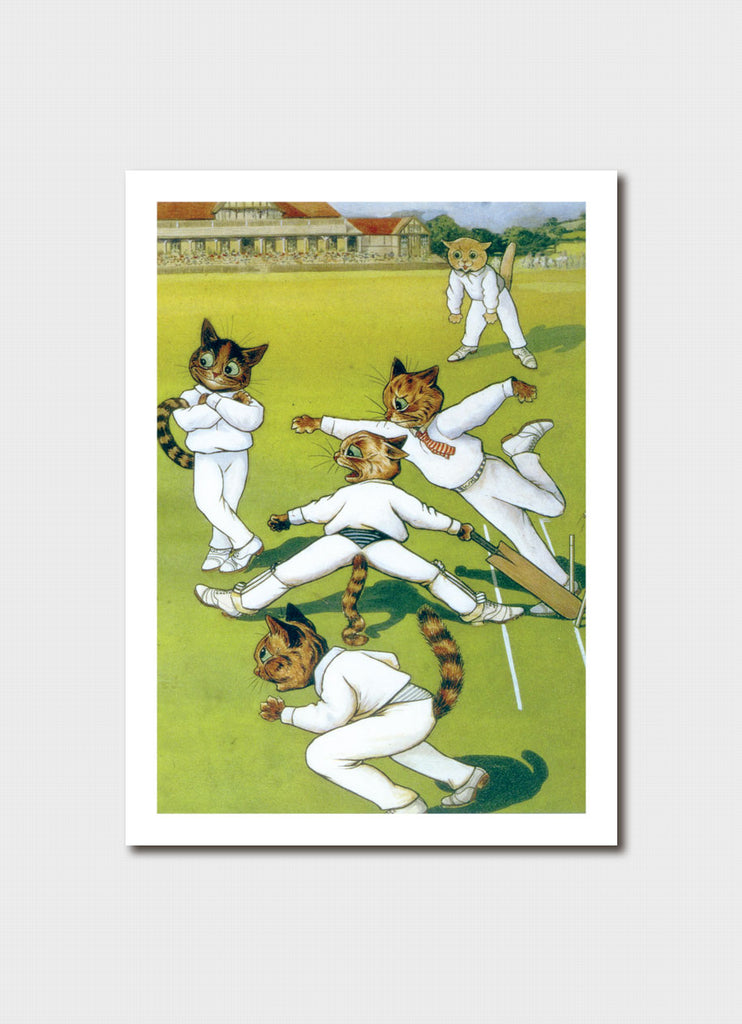 Louis Wain art card - Cricketing Cats
Large art card 120 x 170mm, blank inside.
The artist -
Louis William Wain (1860 - 1939) was an English artist best known for his drawings, which consistently featured anthropomorphized large-eyed cats and kittens. Later in life, he was confined to mental institutions and was alleged to have suffered from schizophrenia.