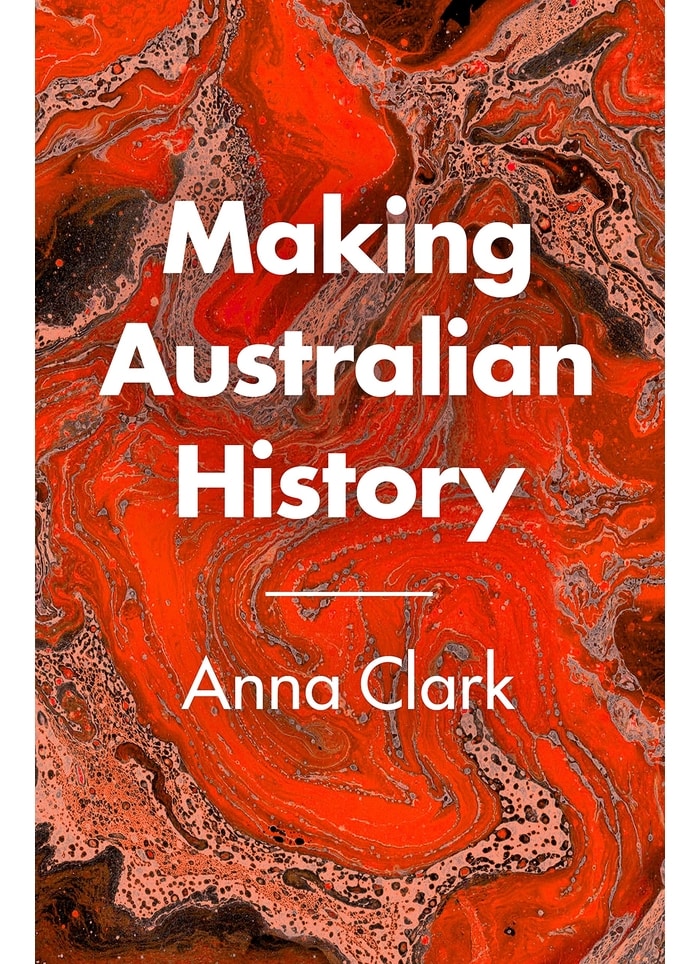 MAKING AUSTRALIAN HISTORY by Anna Clark (PB)
A bold and expansive history that traces the changing and contested project of Australia's national story. You will think about this country differently after reading this book.

Australian history has been revised and reinterpreted by successive generations of historians, writers, governments and public commentators, yet there has been no account of the ways it has changed, who makes history, and how. Making Australian History responds to this critical gap in Australian historical research.

A few years ago Anna Clark saw a series of paintings on a sandstone cliff face in the Northern Territory. There were characteristic crosshatched images of fat barramundi and turtles, as well as sprayed handprints and several human figures with spears. Next to them was a long gun, painted with white ochre, an unmistakable image of the colonisers. Was this an Indigenous rendering of contact? A work of history?

Each piece of history has a message and context that depends on who wrote it and when. Australian history has swirled and contorted over the years- the history wars have embroiled historians, politicians and public commentators alike, while debates over historical fiction have been as divisive. History isn't just about understanding what happened and why. It also reflects the persuasions, politics and prejudices of its authors. Each iteration of Australia's national story reveals not only the past in question, but also the guiding concerns and perceptions of each generation of history makers.

Making Australian History is bold and inclusive- it catalogues and contextualises changing readings of the past, it examines the increasingly problematic role of historians as national storytellers, and it incorporates the stories of people.

About the Author

Anna Clark is an award winning historian, author and public commentator. She has a PhD in History from the University of Melbourne and currently holds a prestigious Australian Research Council Future Fellowship at the Australian Centre for Public History at UTS. Anna is an internationally recognised scholar in Australian history, history education and the role of history in everyday life. She has written influential books such as The History Wars (with Stuart Macintyre), which won the NSW Premier's Prize and Queensland Premier's Prize for History, History's Children (about students' attitudes to Australian history), and Private Lives, Public History, as well as two history books for children (Convicted!—listed as a Children's Book Council of Australia notable book—and Explored!).
ISBN 9781760898519
Anna Clark | Random House Aust | February 2022 | Paperback | 432 pages | 23.4 x 15.4  x 3.2cm | 530g