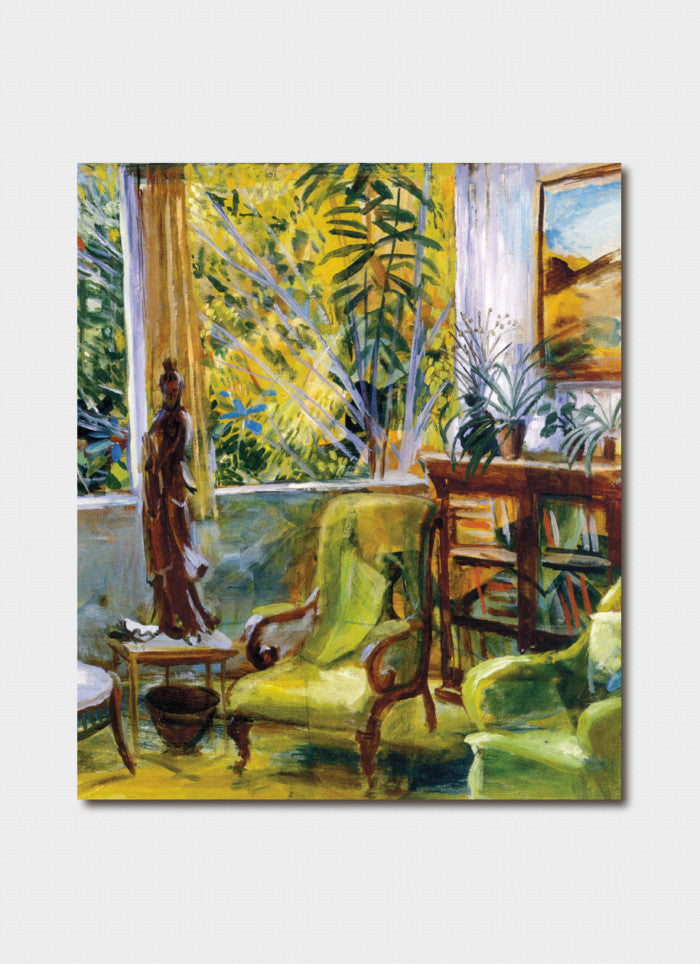 Margaret Olley - Interior VII
Large art card 128 x 155mm, blank inside.
The Artist 
Margaret Olley (1923 - 2011) was one of Australia's most significant and prolific 20th / early 21st century painters, whose work was the subject of more than 90 solo exhibitions. Her particular focus was on painting still life and interior compositions. However throughout her life and travels she always carried a sketchbook with her to capture the images she encountered. 
Margaret Olley's unique vision, dedication to the arts and vibrant personality place her as one of Australia's most important and best loved artists.