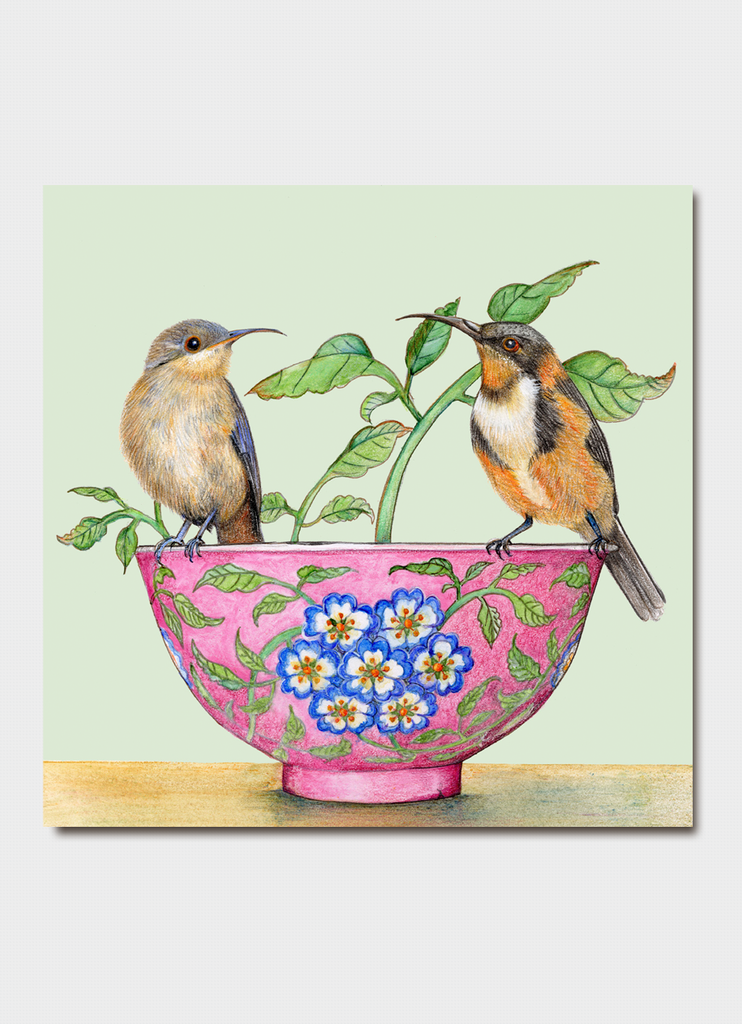 Michaela Laurie art card - Be With Me
Large art card, 135 x 135mm, blank inside,  printed on high quality archival art paper by Blue Island Press.
The artist -
Michaela Laurie lives and works in country New South Wales just south of Canberra. It is a landscape and environment where she has become acutely aware of comings and goings of animals and birds, the change of seasons and the beauty of light in each day. She has a passion for miniatures, combined with a fascination of the layering of line and colour to create a sense of place in her art.