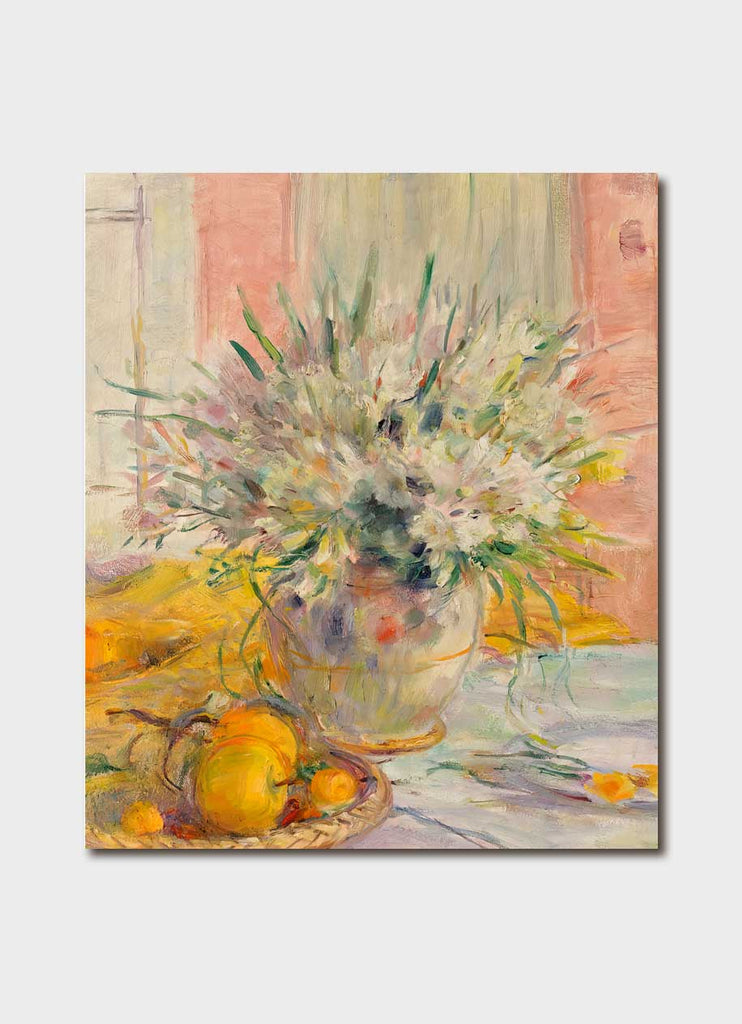 Nora Heysen art card - Freesias
Large art card, 128 x 155mm, printed on high quality archival paper stock. Blank inside.
The Artist -
Nora Heysen  (1911 – 2003) was often best known as the daughter of the iconic Australian landscape painter Hans Heysen, but she was also the first woman to win the prestigious Archibald Prize in 1938 for portraiture and also the first Australian woman appointed as an official war artist during WWII. A portraitist and a flower painter, Nora Heysen's life was defined by an all-consuming drive to draw and paint. In 1989, aged 78, Nora re-emerged on the Australian art scene when the nation's major art institutions restored her position after years of artistic obscurity.