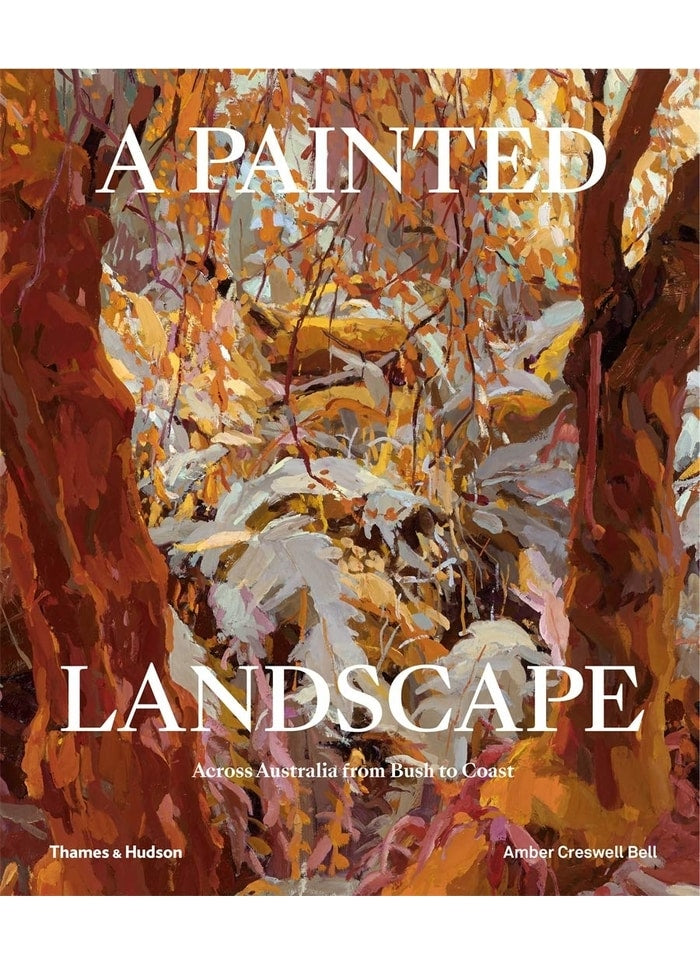 A PAINTED LANDSCAPE: Across Australia From Bush to Coast by Amber Cresswell Bell (HB)
I love a sunburnt country, A land of sweeping plains, Of ragged mountain ranges, Of droughts and flooding rains. I love her far horizons, I love her jewel-sea, Her beauty and her terror The wide brown land for me!

Dorothea Mackellar's words have a knack for swelling the metaphorical chest of many Australians with the evocative descriptions in her iconic encomium, 'My Country'.

Just as Mackellar zeroed in on the particular nuances of Australia that make our country so unique, this book forms an aesthetic study of the Australian landscape as seen, experienced and expressed by the Australian artists who choose to paint it.Surveying 50 artists working in various mediums and depicting varied terrains, A Painted Landscape showcases an incredible diversity of landscapes and in doing so, dispels the myth that Australia is all 'beach and bush'.

Focusing on contemporary landscape painters, this is Australia in the 21st century through a specifically creative lens.
ISBN 9781760760113
By Amber Cresswell Bell | Thames & Hudson | November, 2018 | HB | 272 pages | 28.6 x 24.2  x 2.7cm | 1.63kg