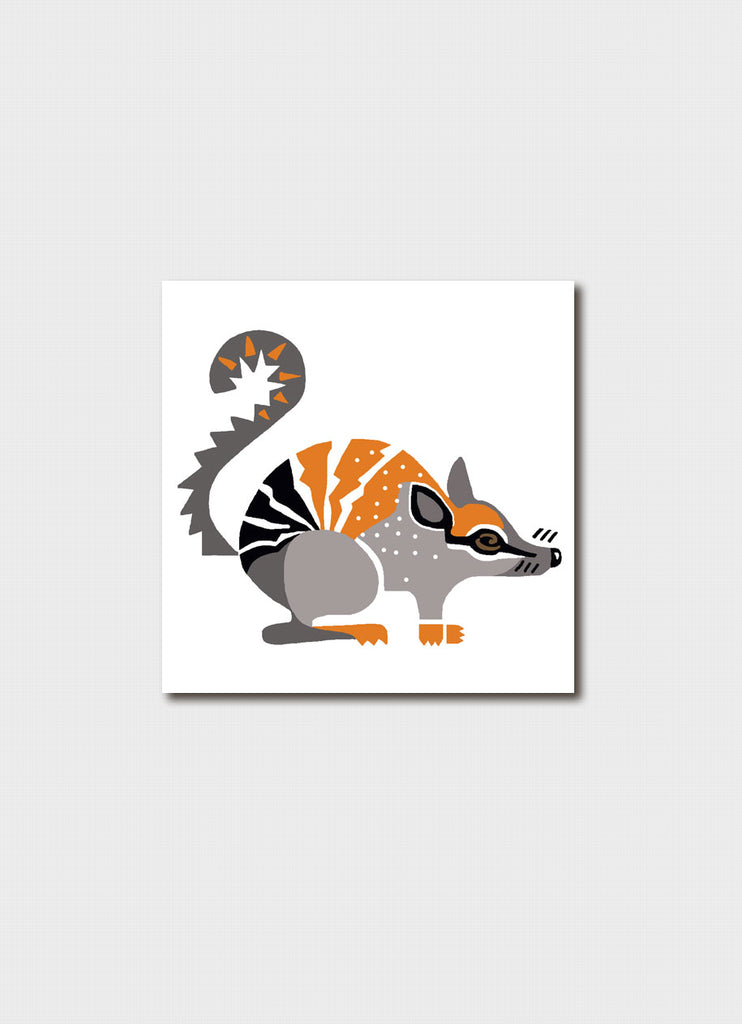 Pamela Drewitt Smith small art card - Numbat
Small square gift card, 100 x 100mm, printed on high quality archival paper, blank inside.
The artist - 
Pamela Drewitt Smith is a Sydney based graphic designer, painter and sculptor. She has been a finalist in numerous Australian art and sculpture prizes and is a member of the NSW Sculptors Society.