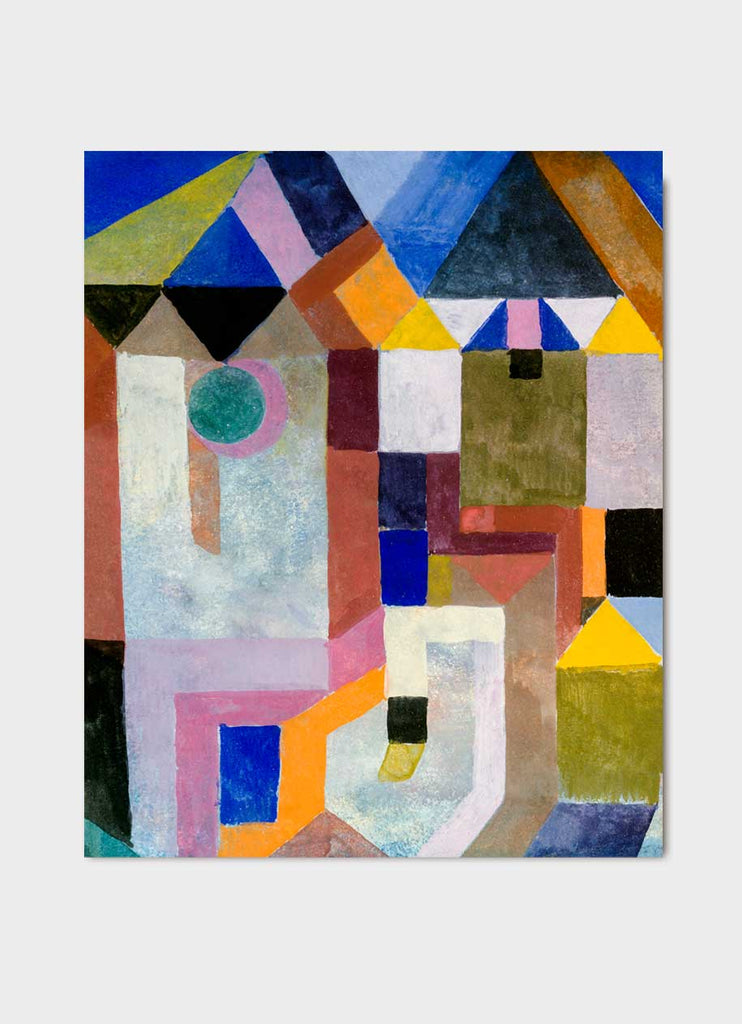 Paul Klee art card - Colourful Architecture
Large art card, 128 x 155mm, blank inside. Printed on high quality archival art paper.
The artist -
Swiss-born, German artist Paul Klee (1879-1940) was one of the most inventive artists of the twentieth century. Klee was influenced by a number of art movements including: cubism, surrealism and expressionism; best known as a natural draftsman, with a passion for colour theory. His lectures 'Writing on Form and Design Theory' are considered to be as important for modern art as Leonardo da Vinci's 'A Treatise on Painting' was for the Renaissance.

Klee and his colleague, Russian painter Wassily Kandinsky, taught at the Bauhaus school of art, design and architecture in Germany.