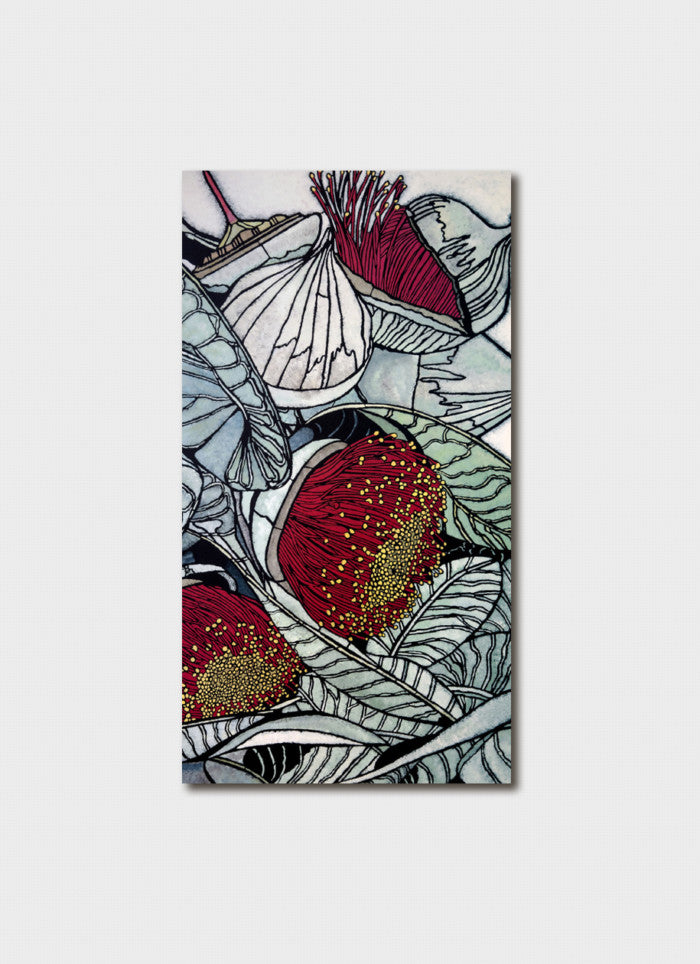 Pod & Pod - Mottlecah
Small (slim) art card, 90 x 165mm (blank inside).
The Artist -
Julie Hickson is an Australian artist who works under the name of Pod & Pod. Julie produces paintings with a self taught technique using hand-cut stencils, the result is a cross between printmaking and painting evocative of a graphic lino cut or wood block.